Join Trudy Goodman, Amanda Gilbert and special guests for an intimate evening in celebration of Kindness Now, Amanda Gilbert's debut book on how to live with authenticity, intention and compassion through practicing the Brahma-Viharas.
During this Book Launch Release Party there will be meditation, panel discussion, community practice and reflections on what 'kindness now' means to each of us individually and globally. 
Come ready to explore how the Brahma-Viharas can be especially helpful in times like these and stay for the Kindness Now Book Launch festivities. 
To register: Pre-order your copy of Kindness Now at www.kindnessnowbook.com or register directly through the event link below and order your copy before the event at any time. 
Guest speaker: Nico Cary
Special Musical Guests: Mystic Tiger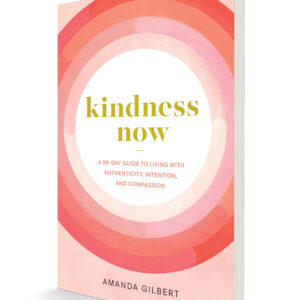 "After 50 years of my own study and practice of these teachings, I'm struck by the great mix of enthusiasm, humility and patience with which Amanda hands you a whole set of keys to unlock the doors to your own trustworthy, kind heart."
-Trudy Goodman
_________________________
This event will be recorded and emailed to everyone who registers.