Honoring the women who teach meditation, wisdom, compassion and the Dharma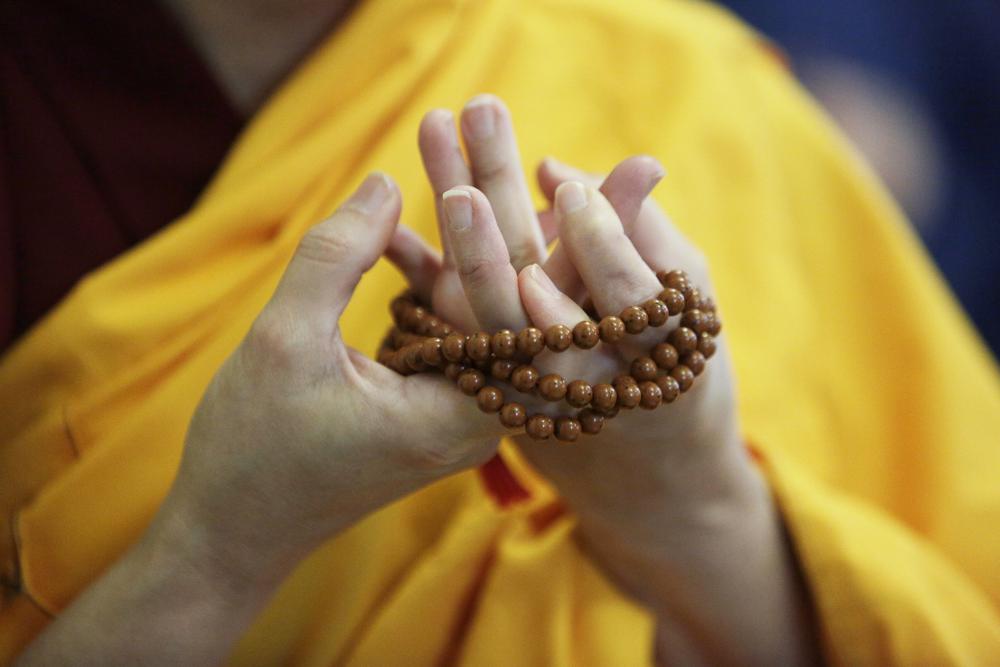 For National Women's History Month, InsightLA thanks and honors all the women around the globe who teach meditation, wisdom, compassion, and the Dharma in its many forms. This post contains content from a story that is part of a series by The Associated Press and Religion News Service on women's roles in male-led religions. Read original article here.
Women were included in Buddhism since its earliest years, and their monastic ordination dates back more than 2,500 years, said Judith Simmer-Brown, emeritus professor of contemplative and religious studies at Colorado's Naropa University, a liberal arts school associated with Buddhism. But as monasticism spread from India to other countries, there often were extra requirements to become ordained in those patriarchal societies. "Full ordination for women has been very difficult," Simmer-Brown said about some branches. "Even though Buddhist teachings always say that women have equal ability to become enlightened and may even be better suited for enlightenment than men."
In the past 25 years, as Buddhism has grown in the West and Asian Buddhist societies have been influenced by feminism, there's more awareness of the importance of women's leadership, she said.
In Buddhism, women's status varies across countries and branches that follow different traditions and practices. Women can be ordained as the equivalent of monks in China, South Korea, Taiwan and Vietnam, mostly dominated by the Mahayana school of Buddhism. Female ordination is not available in the Tibetan tradition nor in Cambodia, Laos or Myanmar. Women are also banned from becoming monks in Thailand, where over 90% of the population is Buddhist. Historically, women could only become white-cloaked nuns often treated as glorified temple housekeepers. But dozens have traveled to Sri Lanka to receive full ordination.
Peradeniye Dhammashanti, a nun at the Paramita International Buddhist Meditation Center in Sri Lanka, said lay women and bhikkhunis have made significant progress. But she regrets they still lack adequate education and places to meditate.
Buddhist women in Japan focus on caring for the bereaved, mentally ill, elders and families, said Paula Arai, a religious studies professor at Louisiana State University. The ranks of male and female monastics are the same, and women "have this 'chutzpah' because when the tradition was introduced in Japan in the sixth century, women were the first to be fully ordained, Arai said.
Photo Caption: Thubten Nyima, a fully ordained Buddhist nun, holds beads during a chant at Sravasti Abbey, Thursday, Nov. 18, 2021, in Newport, Wash. (AP Photo/Young Kwak)
---
Want more posts like this delivered weekly to your inbox?
Subscribe to our newsletter for weekly blog posts, inspiration, classes and much more!
---