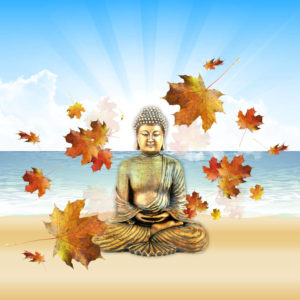 #GivingTuesday is the perfect opportunity to embody love this holiday season. When you give to InsightLA by making a one-time gift or becoming a monthly donor, you're supporting a community that's become a refuge for so many! 
We invite you to consider the ways InsightLA has impacted your life this year. Perhaps a teacher has helped you look at your experience in a new way, or you arrived at a new, transformative insight while deepening your practice at a residential retreat, or you've found meaningful friendships with folks who share your passion for the practice and the great benefits it brings. 
Here's what Denise, a fellow community member, had to say about how InsightLA has impacted her this year:
"InsightLA has been a true sanctuary for me at a pivotal and difficult time in my life. Finding this community has provided me with a sense of security and has offered the kind of safety and loving-kindness I so desperately needed and knew I wouldn't find anywhere else. Being a part of this sangha feels like home, my own quiet refuge. As I've spent time deepening my practice, I've also come home to parts of myself I'd long forgotten. It is because of InsightLA that I'm able to be the best version of myself. I am so grateful for this community" –Denise S. 
If you too have found a home, a quiet refuge, and a place to nurture your practice in community, please consider giving back to InsightLA by becoming a monthly donor or making a one-time gift today. 
As a community funded non-profit, InsightLA depends on your generosity in order to sustain and grow. All donations will be matched dollar for dollar through the end of the year. 
with love and gratitude,