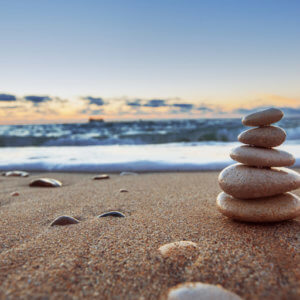 I had a long-time mindfulness practice when I first heard the words: mindful self-compassion. I remember where I was, the impact was so strong. I felt as if someone had looked under AND inside my Zen veneer and seen exactly what I needed. I took the Mindful Self Compassion class, and then trained as a teacher, each step giving me new tools and time to wonder and practice with these questions: (yours may be different)
How can I "be with" pain that feels overwhelming?
What does it mean to be kind to myself, to abide along side my
pain?
Can this end the isolation of fighting pain alone?
The Mindful Self Compassion class is a commitment of time and money. While you can read books or go to shorter workshops, what is priceless and irreplaceable about the 8-week class is the container of time and a steady group of fellow travelers. Time and company allow our bodies to slowly acclimate, to be "slow learners," as the curriculum encourages. We watch others learn, let ourselves learn, let our hearts open even just a little. We are practicing for a change for the rest of our lives; 8 weeks gives is time and space to be innocent beginners. Mindful Self Compassion classes are being taught by several skilled and wonderful teachers beginning in January. I hope you will take a look and consider this gift to the vulnerable yearning part of yourself that can learn self-compassion.
"When you are compassionate with yourself, you trust in your soul, which you let guide your life. The soul knows the geography of your destiny better than you do." ~ John O'Donohue
Yours,
Ava Louise Stanton