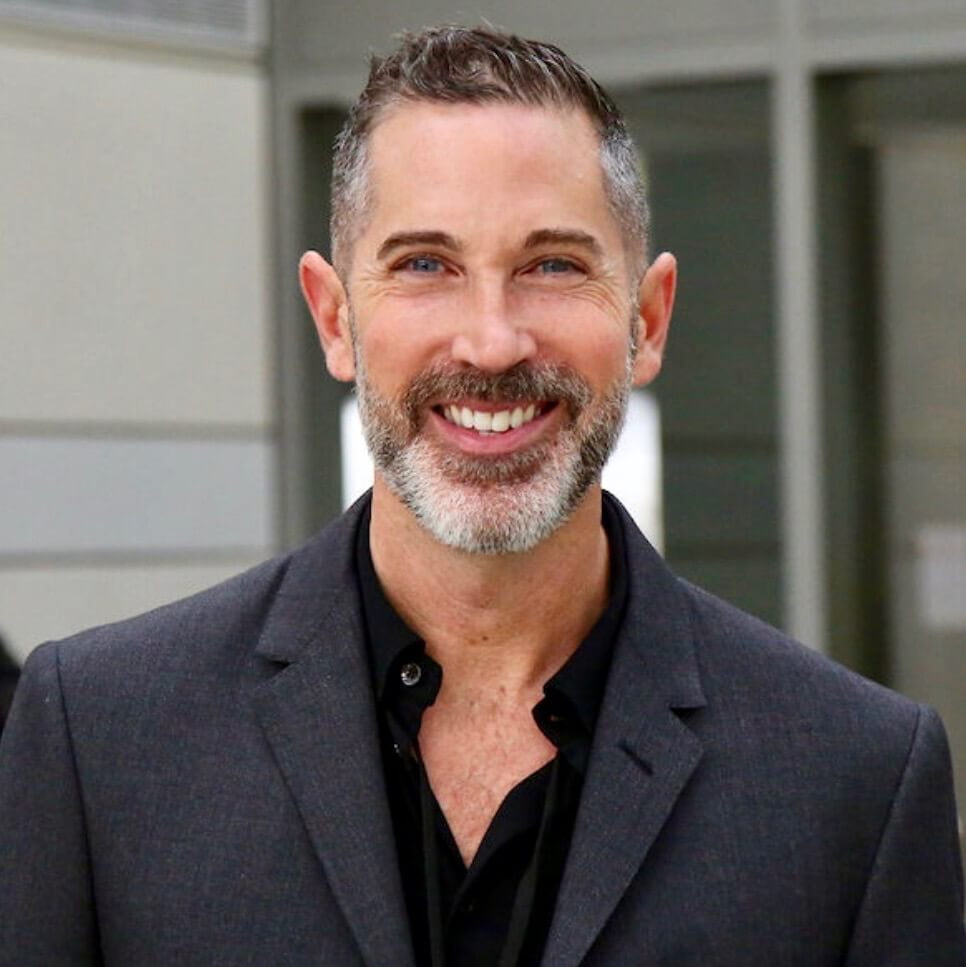 Mark Koberg Executive Director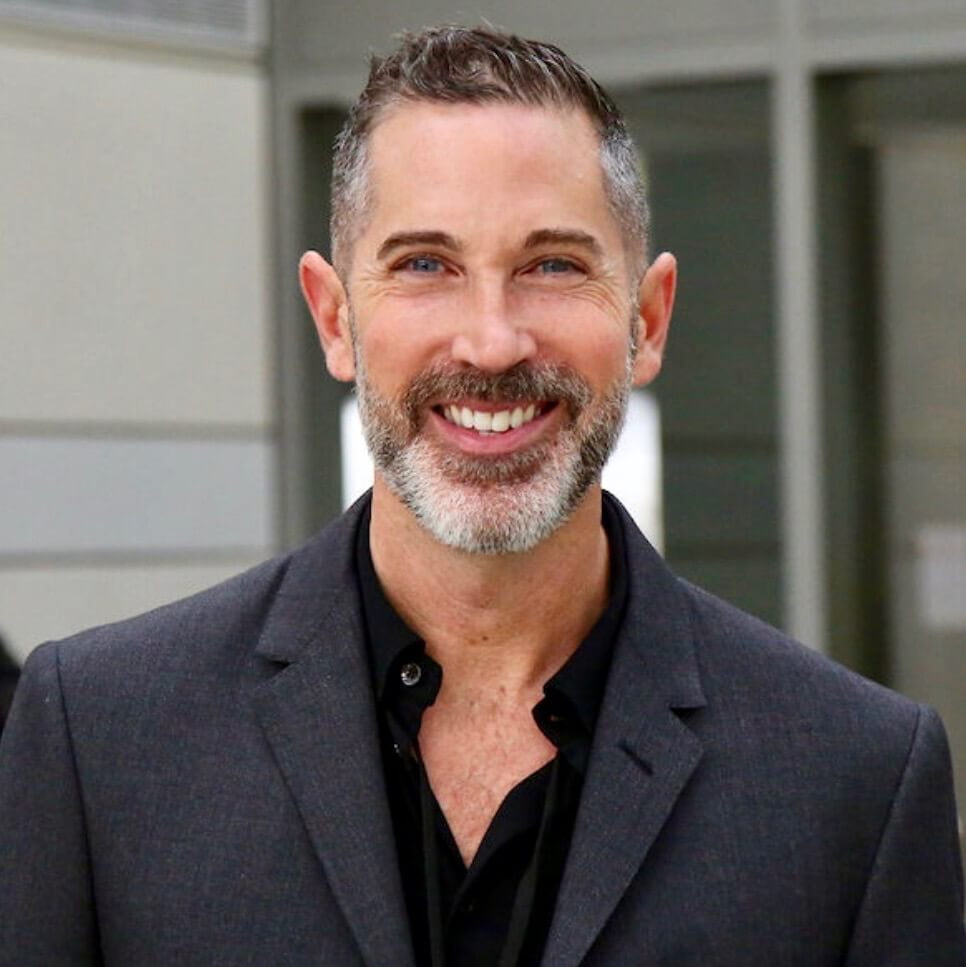 Mark Koberg
Executive Director
In 2009, after being diagnosed with HIV and a stress-related retina disorder, Mark, an executive producer on national television shows, needed to find a way to manage his stress and come to terms with his illness. At a friend's suggestion, he signed up for a Mindfulness-Based Stress Reduction class at InsightLA. After completing the 8-week MBSR class with Christiane Wolf, he knew that mindfulness had the potential to change his life. Over the next several years, Mark dove into the Dharma. He established a daily practice, began attending silent meditation retreats at Spirit Rock, blogged for The Huffington Post and appeared on national television talking about his experience with mindfulness.
Mark completed the MBSR teacher training practicum and the Facilitator Training Program at InsightLA. He also is a graduate of Spirit Rock's Dedicated Practitioner Program. Additionally, Mark is an adjunct lecturer at USC in the School of Cinematic Arts, Media Arts + Practice division where he teaches digital media and mindfulness. Mark's television career spans producing, developing, selling and launching national shows and digital content for Telepictures, King World, Tribune, ABC Daytime, 20th Television (FOX), Debmar Mercury, ITV, Harpo Productions and Lifetime TV.
Martin Vitorino Ph.D. Deputy Executive Director
Martin Vitorino Ph.D.
Deputy Executive Director
Martin oversees InsightLA's programming with a commitment to upholding equity, accessibility, inclusivity and diversity – both in terms of teachers and offerings. He also leads guided meditations at InsightLA and facilitates the Mindful Transitions group for transgender people to practice meditation together and build community.
Martin is a graduate of InsightLA's Facilitator Training program and is trained by Courage of Care in Oakland, CA to teach a model that merges sustainable compassion practices with social justice activism. Prior to joining InsightLA, Martin trained foster parents and social workers in the child welfare system on ways to better understand and support LGBTQ young people in foster care. Martin earned a Ph.D. in Women's, Gender and Sexuality Studies from Emory University where he researched resiliency in women who had been incarcerated. He also holds a B.S. in Psychology from Westfield State University in Massachusetts. In a volunteer capacity, he organizes heart-centered retreats for transgender men that support healing and a sense of belonging. He is also on the speaker's bureau of PFLAG Los Angeles.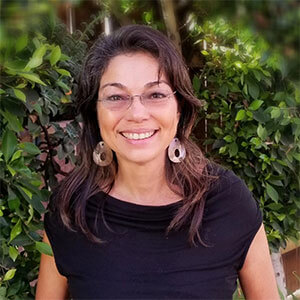 Rosamaria Segura Insight in Action Program Director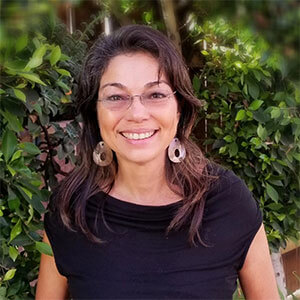 Rosamaria Segura
Insight in Action Program Director
Rosamaría leads the Insight in Action program, bringing a life commitment to social justice and meditation, and experience in managing non-profit programs.
Her dedication to meditation has inspired her to mitigate suffering using insights from mindfulness-based practices. She is passionate to share meditation practices with groups that are dedicated to changing injustices in environmental, socio-economic and political arenas, and in communities that have limited exposure to the benefits of meditation.
She facilitates meditation groups, in Spanish for refugees in shelters in Tijuana, Mexico, in Spanish and English in East Los Angeles and in East Hollywood.
Rosamaría has completed InsightLA's Facilitator Training Program and is currently in a two-year Mindfulness Meditation Teacher program, led by Tara Brach and Jack Kornfield. She has also practiced with various teachers in different institutions, including Spirit Rock, InsightLA, Long Beach Meditation, Deer Park Monastery, and Yokoji Zen Mountain Center.
Her professional career is grounded in working for just health care access, immigrant rights, grassroots and labor organizing, and protecting mother earth.
She holds a Master in Geography and an A.A. in Human Service. Quite literally moved by jazz and Afro-Cuban music, she also regularly practices dancing.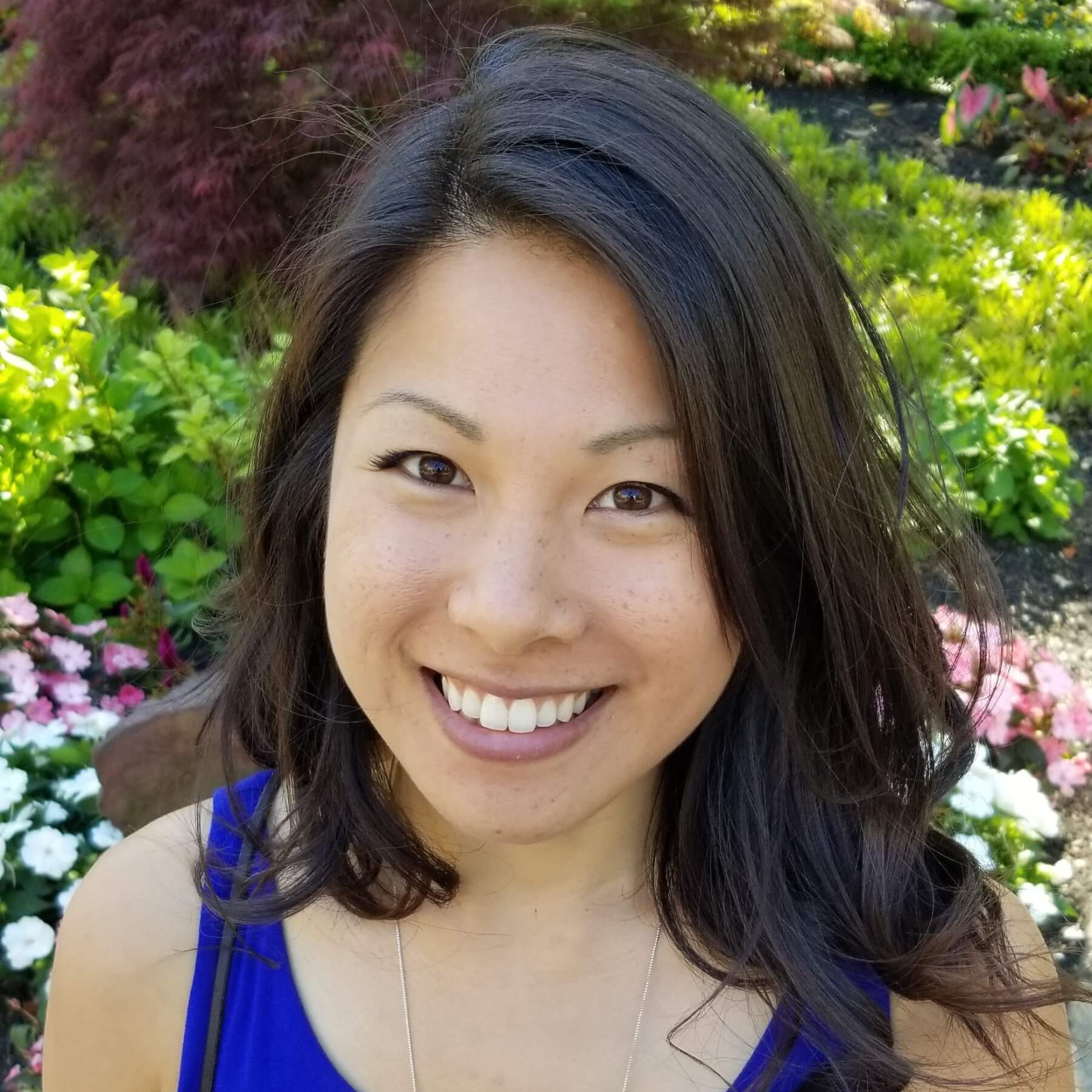 Anisa Charucksiri Communications Manager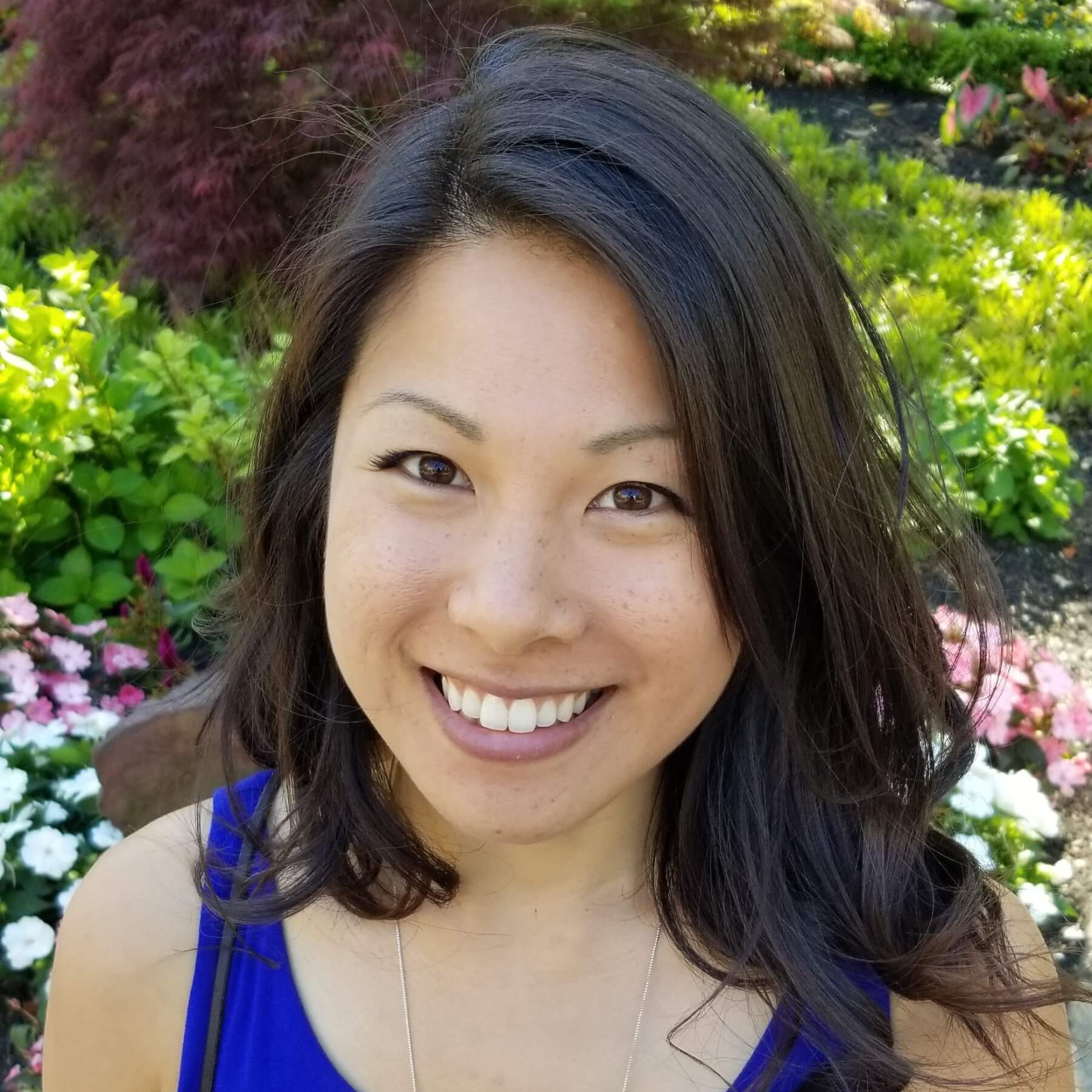 Anisa Charucksiri
Communications Manager
Anisa helps with community outreach, marketing and promotional campaigns, programming, student and teacher relations, event management, and corporate trainings. 
Anisa began her meditation journey when she moved to LA in 2013 which allowed her to establish not only a Youngish Adult sangha (community) in a new city, but also a rooted circle of friends and a fulfilling career path. She has sat 33 nights of silent retreat, has done 100+ hours of floatation therapy, and completed a 200hr and a 75hr Yoga Teacher Training. She previously volunteered at Shambhala for two years and Transcendental Meditation for one year. Born a second generation Thai Buddhist in Washington DC, Anisa lived in Hawaii for 10 years, obtained a BBA from University of Hawaii, and held various Director of Development positions for 10+ years in tourism, restaurant, and wellness industries.  She has also sat on the board for Hawaii Food Manufacturers Association, United Cerebral Palsy, and her home owners association.
She believes in enabling and empowering others to live awakened lives and she loves the saying, "Give a woman a fish and you feed her for a day; teach a woman to fish (via mindfulness meditation) and you feed her for a lifetime."
Angela Stubbs Social Media and Marketing
Angela Stubbs
Social Media and Marketing
Angela produces creative content and manages digital and event marketing for InsightLA.
She began her work with meditation as a graduate student at Naropa University in Boulder, Colorado where a contemplative education helped inform her art as a poet and writer. While acquiring her first MFA in Creative Writing at the Jack Kerouac School of Disembodied Poetics, she engaged in Dharma teachings & worked to create somatic experiences and forms that explored what it means to write the body, to understand movement and incorporate body-based practices into her work. In 2013, she traveled to Lithuania to begin research on the Holocaust + trauma narratives as part of her Ph.D. proposal that would explore memory & mindfulness. Upon her return, she focused on expanding her meditation practice as a tool for healing those who've experienced trauma in any capacity. While pursuing her 2nd MFA at NYU Paris, her practice deepened with her intuitive and telepathic abilities thus producing a kundalini awakening in 2014. After leaving the entertainment world in 2015, she began intense healing work around trauma and the body by engaging in thousands of hours of mindfulness-based coursework at InsightLA, UCLA's Mindful Awareness Research Center and the Shambhala Mountain Center in Colorado.
At present, she's focused on a book-length meditation of poems that address memory & the art of surrender. She also teaches heart-based meditations in Los Angeles. Her mission is to bring mindful self-compassion to those struggling to transform their lives while moving from a place of fear to one of unconditional love.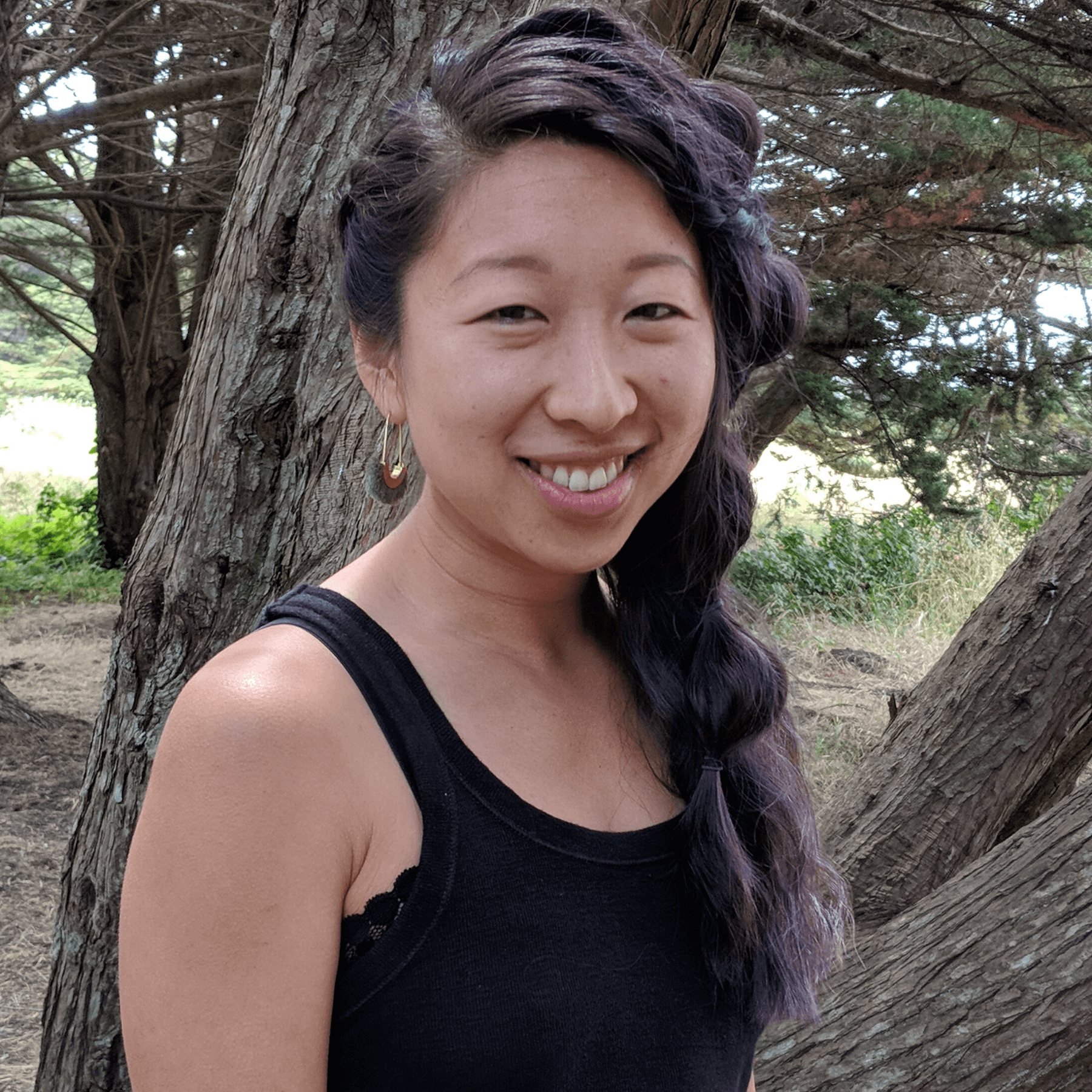 Akemi Osajima Volunteer Coordinator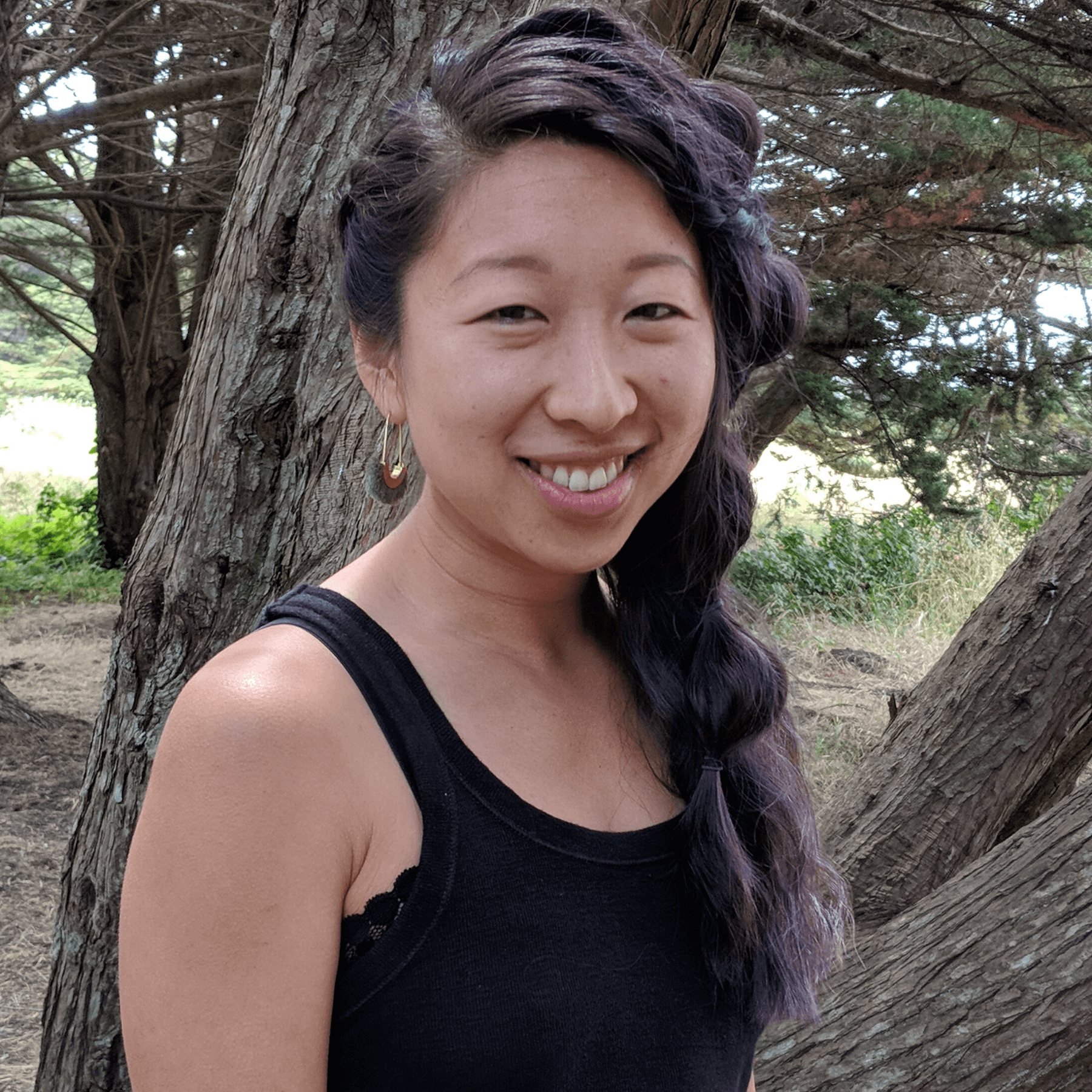 Akemi Osajima
Volunteer Coordinator
Akemi coordinates Insight LA's volunteer program, including recruiting, training, and supervising volunteers and developing community throughout the organization. 
Though she grew up culturally Buddhist, Akemi's meditation journey started in 2017 when she traveled to Thailand for a month to live at a mindful permaculture community and meditate at a Thai forest monastery. Upon returning to the US, she started sitting with the Against the Stream People of Color group which led her to the many offerings of Insight LA.
Prior to Insight LA, Akemi spent ten years working in various political non-profits, doing everything from registering new voters to issue-based campaigning to starting internship programs for college students. Her experience in organizing for social change in the local, state and national level of government is the foundation on which her mindfulness practice rests, and she's passionate about bridging political and spiritual work to heal ourselves and the world. 
Akemi expresses her own love for life through dancing, singing, painting, writing, and trail running. She teaches music and started a spiritual soul band with her best friends (Mystic Tiger) and performs regularly at Insight LA and other spiritual centers around California.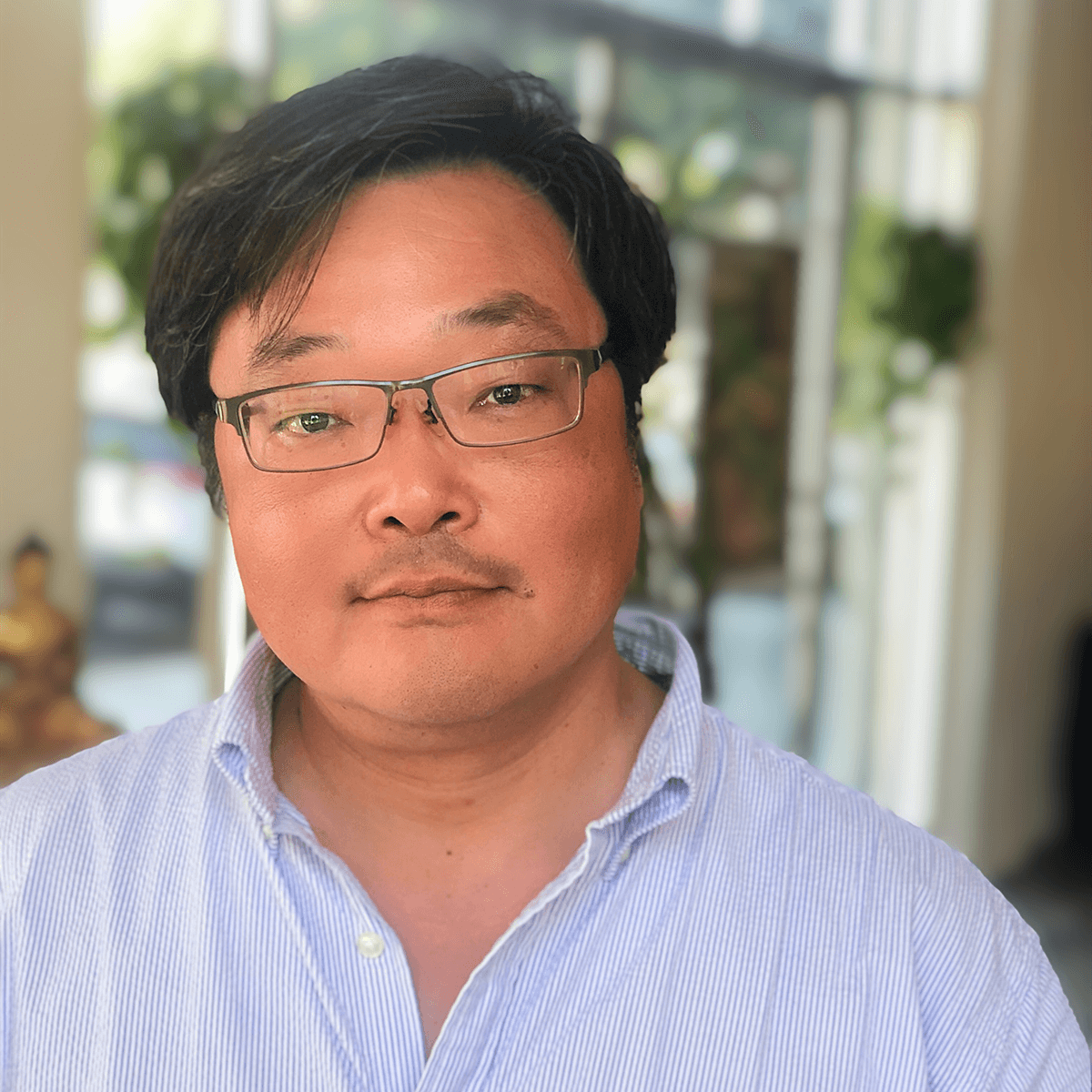 Won Kim Online Content Manager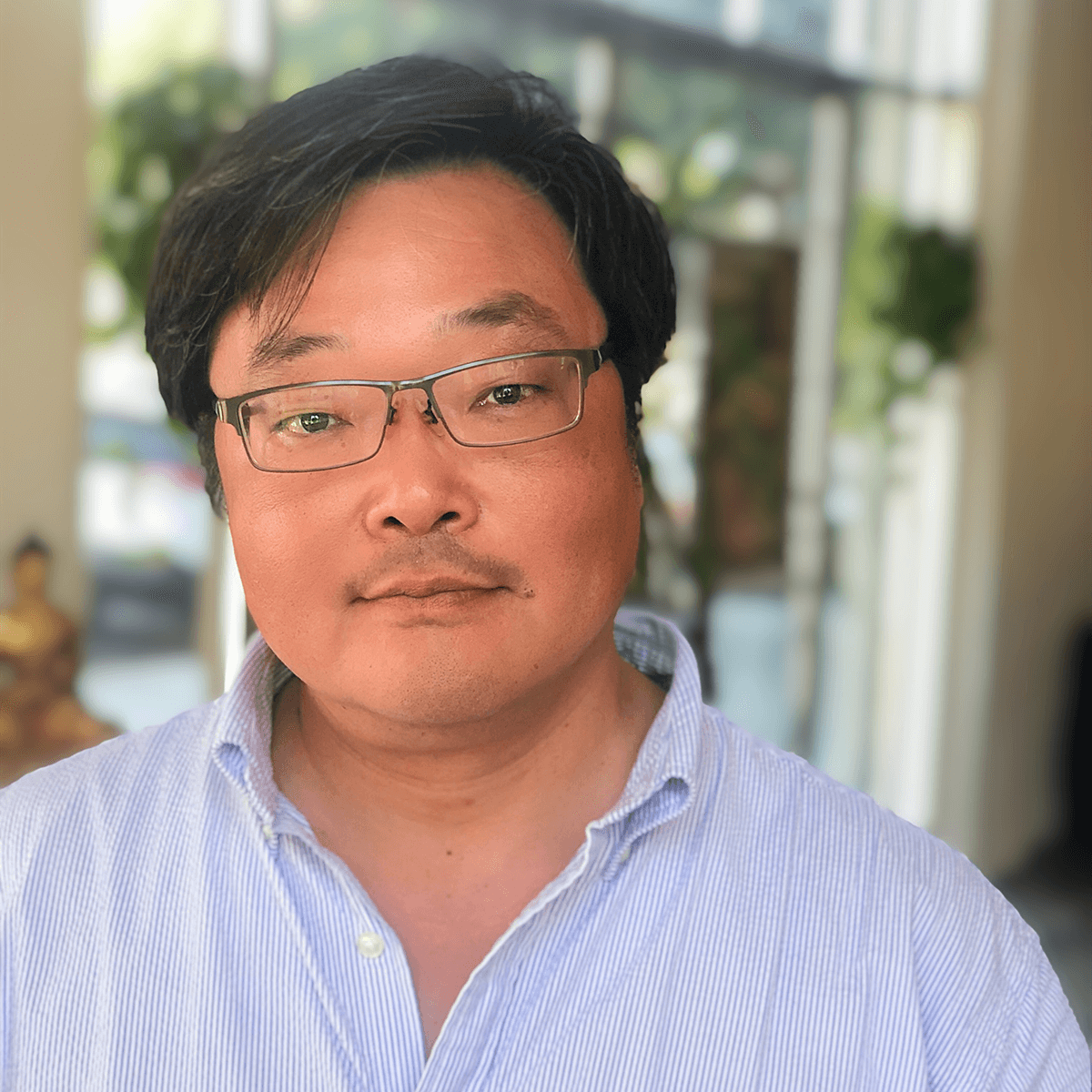 Won Kim
Online Content Manager
Won Kim took his first meditation class in 2009. His practice proceeded in fits and starts until 2015, when he sought refuge at Against the Stream (ATS). He became at active member of the practice community (the sangha) volunteering to host sits and promoting classes and retreats online. After ATS closed its doors in 2018, Won worked to help keep the sangha connected online, letting people know when and where their teachers were holding classes in new venues. His efforts brought him to the attention of InsightLA, where he now works, writing and producing podcasts and video for the greater sangha online.
Prior to becoming interested in the dharma, Won Kim earned a B.A. in Political Science at Franklin & Marshall College in Pennsylvania; and served as a grassroots community organizer, and later, in local government, both in his native New York, and in Los Angeles. He has also painted in oils, illustrated storyboards and made animated shorts; and practiced martial arts, including Tang Soo Do, Aikido and Tai Chi Chuan.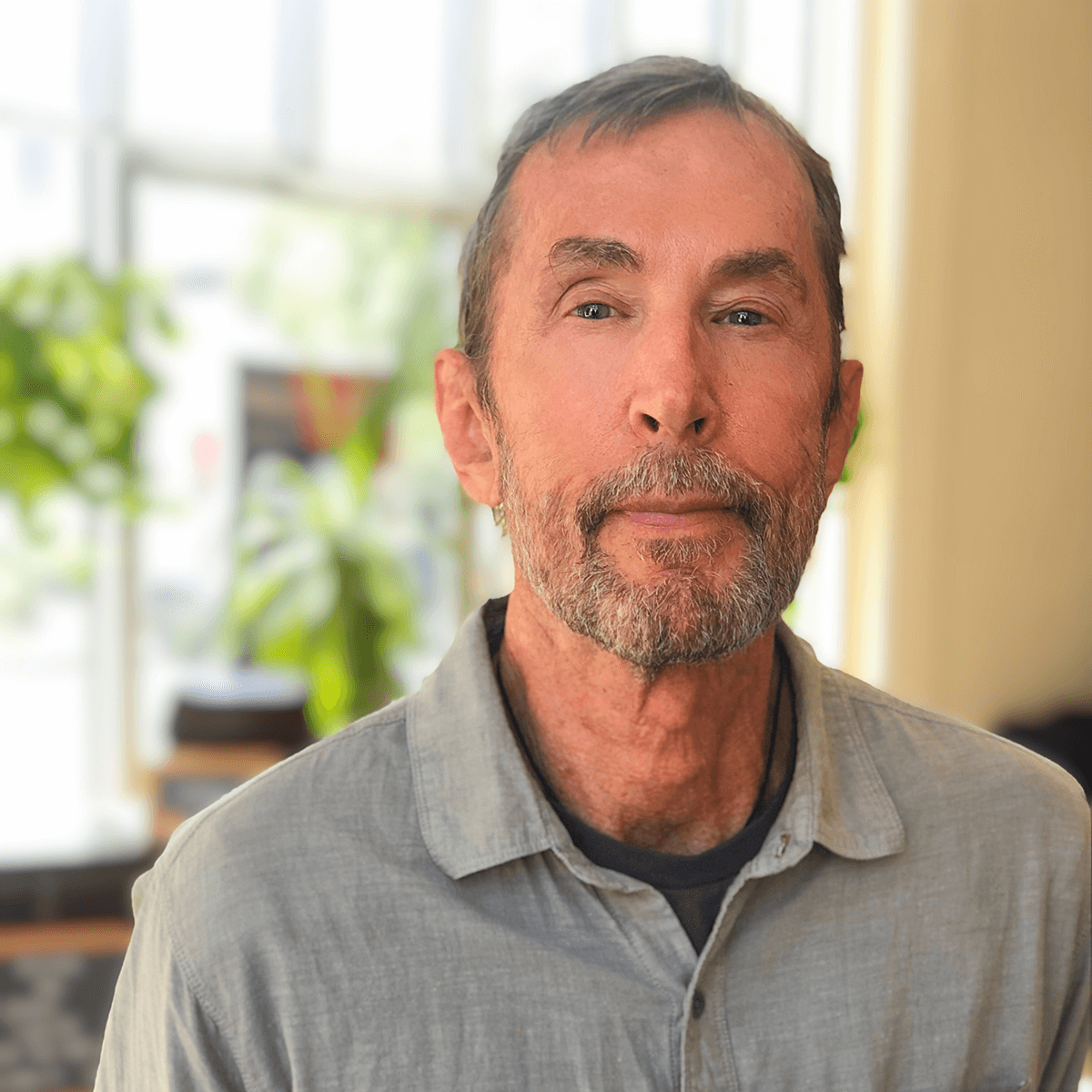 Edward Carlos Student/Event Support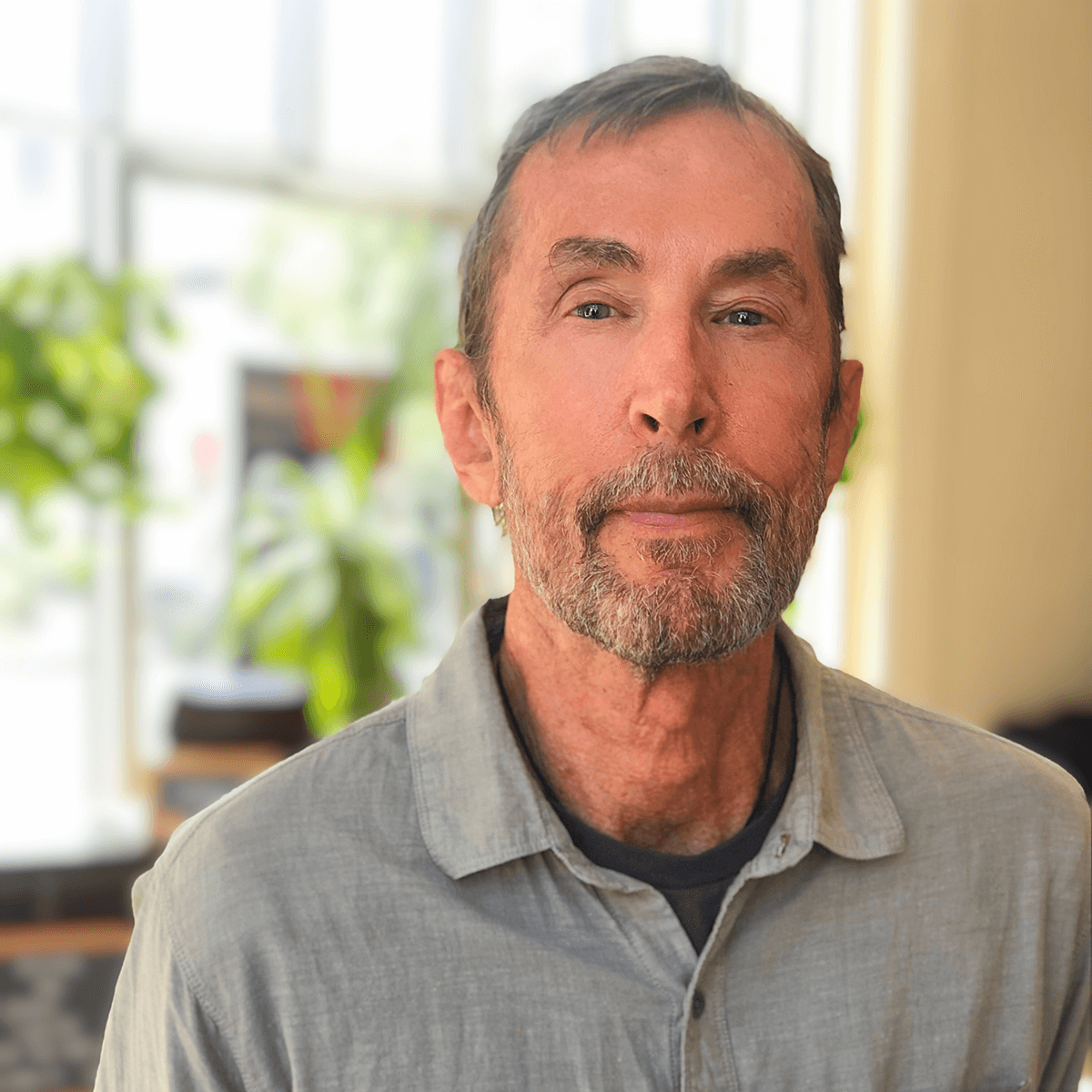 Edward Carlos
Student/Event Support
Edward Carlos is a Los Angeles-based healthcare practitioner and long time student of the dharma. As a young adult, he developed an interest in Taoism, Buddhism, yoga, and meditation as ways of understanding and addressing the impact of adverse childhood experiences. As a licensed clinical social worker (LCSW), he helped integrate MBSR (Mindfulness-based Stress Reduction), meditation, and yoga with conventional medical and clinical interventions. He specialized in the areas of addiction, trauma recovery, and chronic illness.
Edward also practiced and taught Shiatsu, alternative medicine, and other forms of energy work throughout the United States and Europe, with the goal of integrating his western psychological background with eastern teachings and study.  A series of individual crises in the early 90s deepened his commitment to daily meditation practice as a way to sustain kindness and compassion for himself and others.    
Being of service to others has remained Edward's primary focus as he continues his spiritual path on the west coast. In addition to fine-tuning his skills as a clinician, he currently serves as InsightLA's Student Support Coordinator where he engages with students to provide guidance and resources to the student community.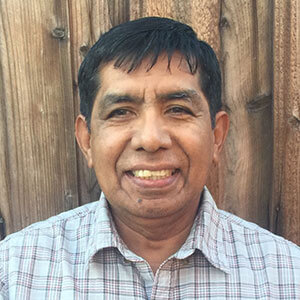 Pepe Rodriguez Facilities Management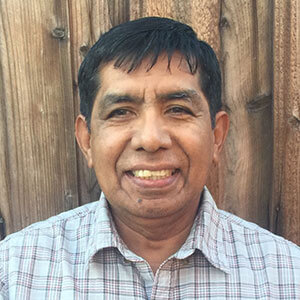 Pepe Rodriguez
Facilities Management
Pepe handles all of the maintenance and upkeep of InsightLA's facilities across multiple locations.
Pepe has also completed InsightLA's facilitator training program in 2018. He loves to share his meditation practice with others. On his spare time, he enjoys studying the writings of early philosophers with a special affinity for Socrates. He is happily married to his wife Maria for more than 20 years.