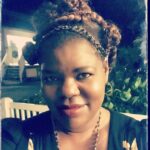 Alicia Tolbert Executive Director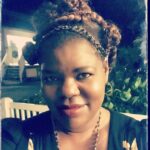 Alicia Tolbert
Executive Director
As the daughter of a civil rights attorney and a New Thought minister, Alicia has had one foot in social justice and the other in spirituality her entire life. She has been studying and then teaching the Buddhist path since 2005 with an emphasis in Refuge, Logic, and Vinaya. 
Prior to coming to Insight LA, she spent two decades in the entertainment industry (Paramount Studios, Netflix), most recently overseeing the NBCUniversal film and TV archive which is a superb way to practice all 10 perfections. She has a BA and an MA from UCLA where she taught French for five years. 
Alicia completed the four-year Buddhist curriculum of the Asian Classics Institute under Lama Sumati Marut, Geshe Michael Roach, and her heart teacher, Lauren Benjamin. Alicia took her Lifetime Lay and Bodhisattva vows from His Holiness the Dalai Lama (along with 12,000 other people) and most recently completed an 18 month Mindfulness course for caregivers.
For fun Alicia loves swing dancing, ocean swimming, and mentoring students. In her spare time she volunteers as a public speaker and hospice trainer for the Alzheimer's Association of Greater LA. 
After so many years studying and teaching, it is Alicia's great honor to be working with the staff, board, and renowned teachers at Insight LA. Her (virtual) door is always open, so please reach out anytime.
Personal motto: All things are possible with the community.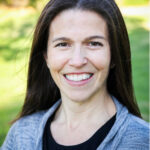 Jen Zelinsky Fractional CFO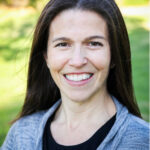 Jen Zelinsky
Fractional CFO
Jen and her team handle all things financial at InsightLA.  She strongly believes that one of our most valuable commodities is time and practices that belief by voraciously exploring new, better, more efficient and time saving technology to give time back to the people she works with.
Jen was guided towards meditation four years ago by a long time friend who spoke of the benefits they experienced from meditation.  Jen embarked on that journey immediately and hasn't looked back.
Jen holds a Bachelor of Science degree in Human Biology from Pitzer College.  She enjoys doing puzzles, volunteering at her childrens' school and spending time with those children and her husband.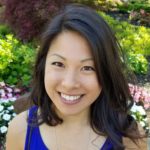 Anisa Charucksiri Director of Retreats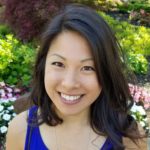 Anisa Charucksiri
Director of Retreats
Anisa helps with programming, event management, community outreach, marketing campaigns, student and teacher relations, and corporate trainings. 
Anisa began her meditation journey when she moved to LA in 2013 which allowed her to establish not only a Youngish Adult sangha (community) in a new city, but also a rooted circle of friends and a fulfilling career path. She has sat 33 nights of silent residential retreat, managed 100+ nights of online silent retreat, completed 100+ hours of floatation therapy, and completed a 200hr and a 75hr Yoga Teacher Training. She previously volunteered at Shambhala Meditation and continues to volunteer for Transcendental Meditation Meditation groups. Born a second generation Thai Buddhist in Washington DC, Anisa lived in Hawaii for 10 years, obtained a BBA from University of Hawaii, and held various Director of Development positions for 10+ years in industries including tourism, restaurant, and wellness.  She has also sat on the board for Hawaii Food Manufacturers Association, United Cerebral Palsy,  Aloha United Way, and her home owners association.
She believes in liberating and empowering others loves the saying, "Give a woman a fish and you feed her for a day; teach a woman to fish (via meditation) and you feed her for a lifetime."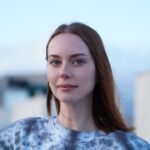 Darcy Groves Programming Manager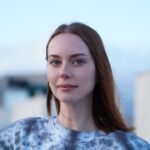 Darcy Groves
Programming Manager
Darcy helps with course programming, scheduling, student-teacher relations, and volunteer outreach. 
Darcy was first exposed to mindfulness in high school, where they regularly meditated with their classmates. Inspired by what they had learned, they graduated from college with a degree in the Interdisciplinary Study of Religions, where they wrote their Senior thesis on digital manifestations of religious practice with a focus on the mindfulness meditation app Headspace. For the last few years, Darcy has been employed at a variety of non-profit organizations where they were passionate about mission-driven, community-oriented work. 
Darcy is excited to work alongside and learn from InsightLA's team, collaborating with the community in order to produce programs for the community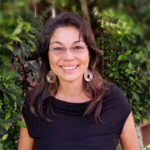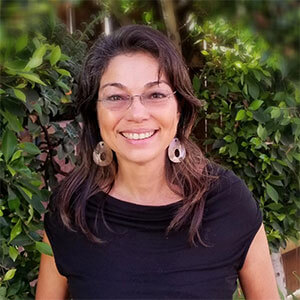 Rosamaria Segura Director of Insight in Action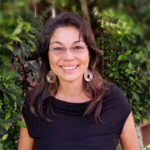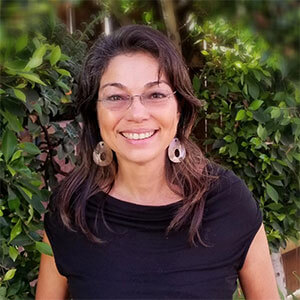 Rosamaria Segura
Director of Insight in Action
Rosamaría leads the Insight in Action program, bringing a life commitment to social justice and meditation, and experience in managing non-profit programs.
Her dedication to meditation has inspired her to mitigate suffering using insights from mindfulness-based practices. She is passionate about sharing meditation practices with groups dedicated to changing injustices in environmental, socio-economic, and political arenas and in communities that have limited exposure to the benefits of meditation.
She facilitates meditation groups in Spanish for refugees in shelters in Tijuana, Mexico, in Spanish and English in East Los Angeles and East Hollywood.
Rosamaría is a graduate of the mindfulness meditation teacher program with Jack Kornfield and Tara Brach, and a graduate of InsightLA's Facilitator Training Program with Maureen Shannon-Chapple and Trudy Goodman. She continues studying under the guidance of Jokai Blackwell Sensei. She has also practiced with various teachers in different institutions, including Spirit Rock, InsightLA, Long Beach Meditation, Deer Park Monastery, and Yokoji Zen Mountain Center.
Before becoming dedicated to mindfulness teaching, her career was dedicated to working for just health care access, immigrant rights, grassroots and labor organizing. Rosamaría holds a Master's in Geography, Bachelor's in Cultural Geography and Urban Analysis, and an AA Degree in Human Services.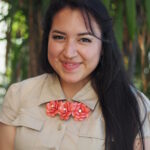 Stephanie Miranda Community Outreach Coordinator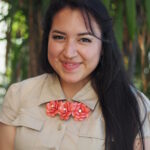 Stephanie Miranda
Community Outreach Coordinator
Hello there! My name is Stephanie Miranda and I am passionate about serving others. As the Community Outreach Coordinator,  I plan to be the bridge bringing together the Latinx community and the empowering services of Insight in Action. My first experience with mindfulness meditation was while working remotely due to the pandemic. This brought great solace to the workplace and I've been intrigued by mindfulness meditation ever since.  I am currently a student at Brigham Young University, earning a Bachelor's in Marriage and Family Studies. Youth and parent advocacy have been my focus of work for the past 5 years, providing quality after-school programing for economically challenged families. I enjoy hiking as well as being a committed wife, parent and friend.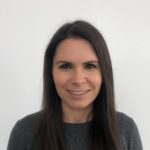 Abby Uriarte Marketing Consultant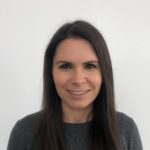 Abby Uriarte
Marketing Consultant
Abby Uriarte is a consumer marketing, business, and strategy consultant with over 12 years of experience driving revenue and growth for businesses.  A powerful storyteller with a keen eye for customers, strong marketing instincts, and extensive digital and tech expertise, she keeps a pulse on cultural trends and brings fresh, innovative thinking to her work.  Abby brings a never-ending stream of creative ideas coupled with an analytical, data-driven mindset.  She constantly pushes the envelope, fusing industries and identifying partnerships that elevate brands in new ways.
Abby's experience spans a variety of industries and ranges from Fortune 500 companies (American Express, Adobe) to startups (Rent the Runway, TabbedOut), and everything in between (MedMen, Beachbody).  She is passionate about health & wellness and has been fortunate to work in this space for the past 6 years.  For the past 3 years, she has been working as a pioneer in the legal cannabis market, serving as executive across several dispensaries and brands.  
Abby came to InsightLA through MBSR after experiencing corporate burnout.  MBSR kickstarted her daily meditation practice, which has helped her become more calm, present, and at ease.  She's excited to bring the benefits of mindfulness to more people through her work with InsightLA.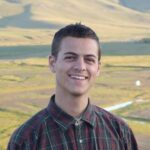 Sam Doubek ASSISTANT PROGRAMMING MANAGER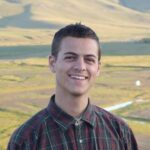 Sam Doubek
ASSISTANT PROGRAMMING MANAGER
Sam helps with student and teacher relations under Anisa, assisting with logistical and technical support for programming and the management of retreats. 
Sam began his meditation journey in high school with an MBSR course, which snowballed into an interest in the various meditation lineages and eventually a minor in Post-Colonial Asian Studies. Majoring in Visual Arts and Cultural Semiotics, Sam conducted research in Mongolia, Japan, China, Thailand, and India on how we make drawings of shared universal concepts. This generated a sketchbook shared by a hundred+ volunteers throughout those countries, accompanied by a lengthy analysis of its phenomena.
Sam is excited to deepen his meditation practice at InsightLA and explore conversations on how the American spiritual community can be more critical consumers of visual culture and spot commodification, mistranslations, and appropriation when they occur. 
Sam uses art in his own meditation practice, making images which process how simulacra mediate our relationship to perception and reality. Most often, his work depicts information manifest as writhing inhabitants of the cyberspace, a bionic extension of our collective visual subconscious.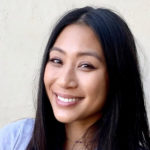 Allison Du Social Media Manager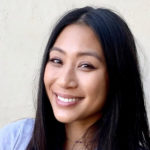 Allison Du
Social Media Manager
Allison Du is our social media manager. She works with her team on marketing strategies as well as keep our community informed with the latest at ILA through social platforms. Her goal is to support ILA's vision by best communicating it to the community. 
Allison worked as a marketing brand strategist, art director, and events specialist  in the beauty, fashion and entertainment industries. Although she has gained a big part of her skillset in larger corporations, she hopes to build a more personal clientele that better aligns with her core values. She is passionate about wellness, health, music, and art as it has positively impacted her life greatly. She hopes to bring that same positivity to inspire the community with her work through InsightLA.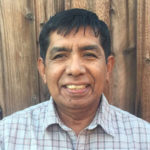 Pepe Rodriguez Facilities Management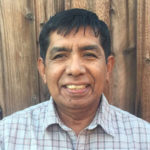 Pepe Rodriguez
Facilities Management
Pepe handles all of the maintenance and upkeep of InsightLA's facilities across multiple locations.
Pepe has also completed InsightLA's facilitator training program in 2018. He loves to share his meditation practice with others. On his spare time, he enjoys studying the writings of early philosophers with a special affinity for Socrates. He is happily married to his wife Maria for more than 20 years.