We are deeply grateful to our community members for their understanding, patience, and support through this challenging and life changing chapter of our journey together. We are eager to move into the next phase of our adventure. In keeping with the principals of the dharma that underlies all of our activities, primarily ahimsa  (do no harm), we are requiring that all attendees be fully vaccinated in order to attend any in-person event. If you certify that you meet this requirement please select 'yes' on the registration page. This requirement is for the initial stage of reopening and we are looking forward to practicing together once again in-person! We will be utilizing both the indoor (masks required) and shaded outdoor (masks optional) spaces.

To offer or join a ride share, click Sign-Up to the left. Thank you for supporting fellow practitioners.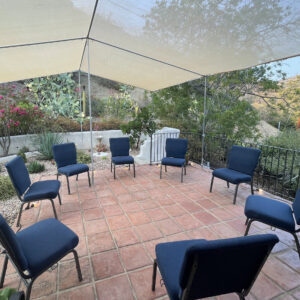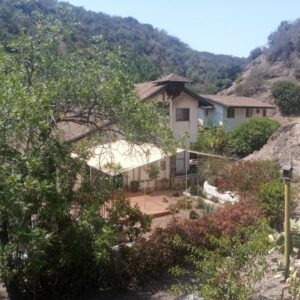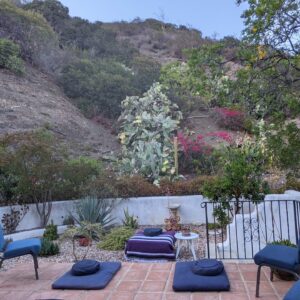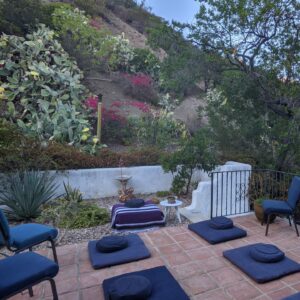 As we open our mind and heart in meditation, we can sometimes feel a serene and loving awareness, and at other times, we may feel thoughts and emotions that we want to push away or shove down. These patterns of mind, though disruptive to our meditative state, are natural and can allow us an opportunity to investigate, accept, and reclaim ALL of who we are, with tenderness and love. This practice can also gradually expand our ability to see and care for ourself and others in a more loving and authentic way.
During this morning retreat, we will sit with gentle guidance, finding and sustaining a kind attention to whatever arises. Our morning will also include a short private journaling session where we can reflect on what feelings are present, and we will end the morning with a time for comments and questions.
Below is our tentative schedule for the day.
Schedule (PT):
10-10:20 Welcome and short dharma talk
10:20-10:45  First meditation sit
10:45-11:00  Poetry reading and short break
11:00-11:30  Second meditation sit
11:30-11:45  Personal journal writing which is not shared. (bring paper/pencil)
11:45-12:00  Questions and conversations
                                                     The Guesthouse
This being human is a guest house.
Every morning a new arrival.
A joy, a depression, a meanness,
some momentary aware comes as an unexpected visitor.
Welcome and entertain them all, even if they are a proud of sorrows,
who violently sweep your house empty of its furniture.
Still treat each guest honorably,
He may be clearing you out for some new delight.
The dark thought, the shame, the malice,
meet them at the door laughing, and invite them in.
Be grateful for whatever comes, 
because each has been sent as a guide from beyond.
The Poet, Rumi
All revenue from this event goes towards InsightLA to support Insight in Action, Insight in Schools, and BIPOC/Queer Scholarships. Thank you for your generosity and Barbara's generosity!