Board of Directors
We are fortunate to be guided by the discerning and creative minds of InsightLA's Board Members. These volunteers contribute their vast professional and personal experience to guide the vision of InsightLA as we work together to bring mindfulness and stress reduction to the community of Los Angeles.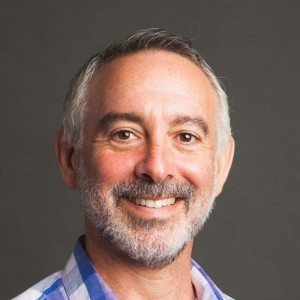 Bill Resnick Board Chair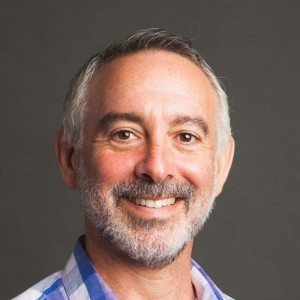 Bill Resnick
Board Chair
Bill Resnick, MD, MBA, is a psychiatrist and philanthropist, as well as a dedicated mindfulness practitioner since taking his first class at InsightLA in 2010. He has worked as a community psychiatrist at AIDS Healthcare Foundation and Venice Family Clinic, where he continues to volunteer and serve on the foundation board. He also currently serves on the boards of Awakening Recovery and American Jewish World Service, and on the advisory boards of UCLA's Resnick Neuropsychiatric Hospital and Penn's Department of Medical Ethics and Health Policy, and previously chaired the boards of Beit T'Shuvah and The Relational Center.
A Culver City native, Bill lives in West Hollywood with his husband Michael J. Stubbs. Bill splits his time teaching, volunteering as a psychiatrist and mindfulness facilitator (having trained in Mindfulness-Based Relapse Prevention for addictive disorders) – and tending to nonprofit board commitments.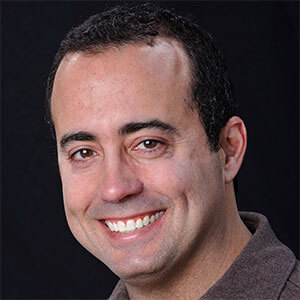 Brett Goldblatt Vice Chair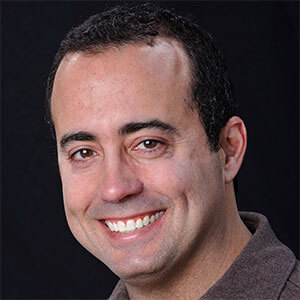 Brett Goldblatt
Vice Chair
Brett Goldblatt is a partner in the Los Angeles office of the law firm Milbank, Tweed, Hadley & McCloy and focusses on corporate, private equity and restructuring transactions. From 2002 to 2015, he was an Adjunct Professor at UCLA Law School teaching classes on corporate transactions.
He currently serves on the board of directors of ThirdPath Institute, an organization dedicated to assisting individuals, families, and organizations in finding new ways to redesign work to create time for family, community and other life priorities.
Brett received a BA in Philosophy and Psychology from Rutgers and a JD from the University of Pennsylvania.
Robb De Forest Treasurer
Robb De Forest
Treasurer
Robert Toriumi De Forest is a co-founder of Big Bear Retreat Center, and founder and principal of The Pinyon Group—a real estate investment, development, and advisory firm that exclusively focuses on projects that aim to leave the world in a better place than which we found it.
Prior to his time in the private sector, Robb served as Lead Naturalist and Urban Projects Specialist for the Mountains Recreation & Conservation Authority, where he focused on the development and delivery of environmental education curriculum and venues for the public, with an emphasis on addressing underserved at-risk youth.
A loving husband and father of two, Robb is also an ardent mindfulness practitioner, and a graduate of Spirit Rock Meditation Center's Dharma & Yoga Teacher Training Program. He holds an M.B.A, an M.A. in Urban Planning, and a B.S. in Biology, all from UCLA.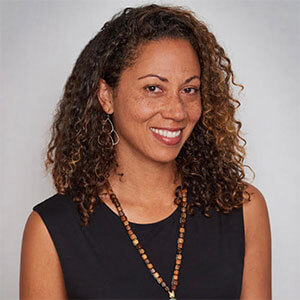 Allyson Pimentel Secretary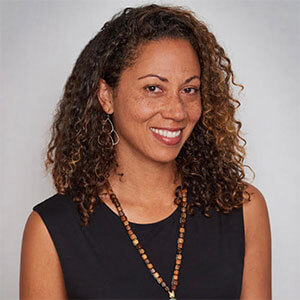 Allyson Pimentel
Secretary
Allyson Pimentel, Ed.D. is a psychologist, yoga teacher, and long-time Vipassana practitioner who works at the intersection of mindfulness and mental health. She works in Student Affairs at UCLA where she is the Associate Director of the Office of Campus & Student Resilience, founding member of the Resilience in Your Student Experience (RISE) Center, and Director of Mindfulness Programs.
Allyson received her doctorate in Human Development and Psychology from Harvard University's Graduate School of Education. She was drawn to meditation in high school, when she started practicing Transcendental Meditation. She found Vipassana during her graduate studies and began practicing at Cambridge Insight. Allyson went on to become a dedicated practitioner, practice leader, and active member of the POC sangha at New York Insight, where she studied with Gina Sharpe. Allyson has served on the Board of Directors of Insight Meditation Society (IMS) and The Lineage Project.
A native New Yorker, Allyson previously served as the senior psychologist and Acting Program Coordinator of Bellevue Hospital Center's Geriatric Psychiatry Clinic. She later co-founded and was the Training Director of the former Mind-Body Clinic at Bellevue, a service that brought mindfulness-based treatment approaches to people living with psychiatric and medical illness.
During her years at Bellevue, Allyson also served as Clinical Instructor of Psychiatry at NYU Medical Center and provided training and supervision on mind-body approaches to mental health for medical students, psychology interns, and psychiatry residents. She has presented on mindfulness and mental health in a variety of academic, corporate, and community settings. She maintained a private psychotherapy practice in New York City and has a consulting practice in LA specializing in mindfulness-based interventions, professional development, and meditation instruction for educators, mental health practitioners, and activists.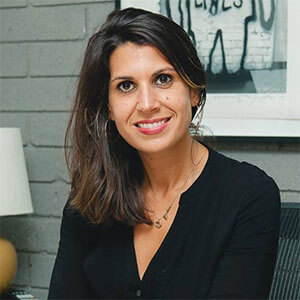 Maria Egan Chair Emeritus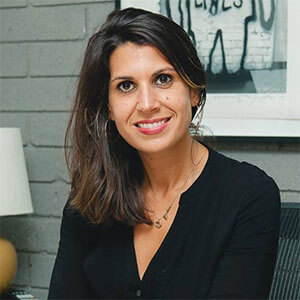 Maria Egan
Chair Emeritus
Maria Egan is a British music industry executive, currently serving as President of Pulse Music Group in Los Angeles after eight years as Vice President of A&R at Columbia Records. She came to InsightLA and began practicing mindfulness with Lisa Kring and Trudy Goodman four years ago and is serving on the board with a mission to expand InsightLA's outreach into the creative community and use of technology to advance the mindfulness movement. Maria hopes to bring her seventeen years of experience and network building creative businesses and global careers for artists to expand InsightLA's community in LA and online. She is honored to be serving on the board of such an extraordinary organization.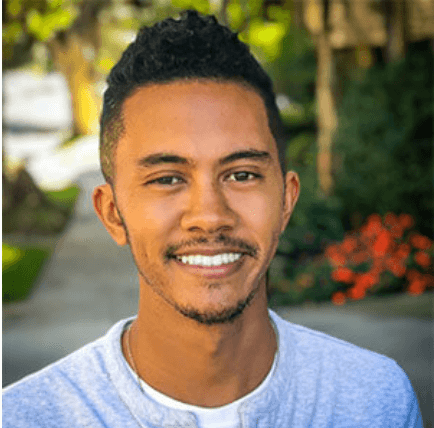 Nico Cary Director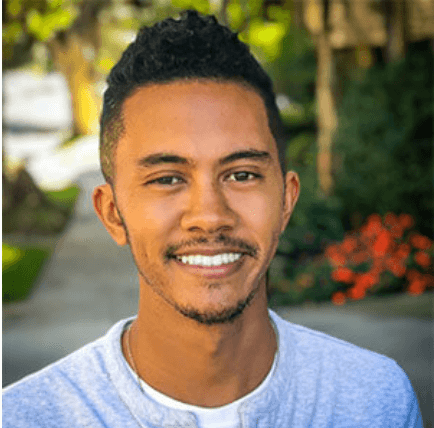 Nico Cary
Director
Nico Cary is a graduate of InsightLA's Facilitator Training Program, and a founding member of the arts education collective, iLL-Literacy. Back in 2009, he codeveloped the curriculum for CampusBuiLLd – a program that focuses on the history of social movements and how art and creativity can be used to address discrimination on college campuses and in local communities. Turning more of his attention to deepening practice over the last couple of years, Nico is interested in the many different vocabularies of healing and the holding capacity of mindfulness, particularly as it relates to activism and social justice work.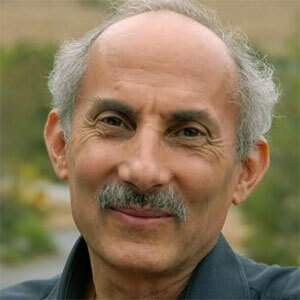 Jack Kornfield Director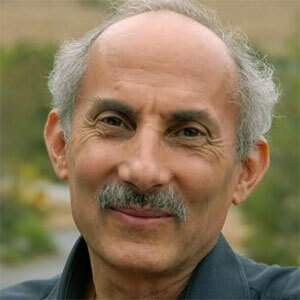 Jack Kornfield
Director
Jack Kornfield trained as a Buddhist monk in the monasteries of Thailand, India and Burma. He has taught meditation internationally since 1974 and is one of the key teachers to introduce Buddhist mindfulness practice to the West. He began his training after graduating from Dartmouth College in Asian Studies in 1967. Then he joined the Peace Corps and was assigned to the Public Health Service in northeast Thailand, which is home to several of the world's oldest Buddhist forest monasteries. He met and studied under the Buddhist master Ven. Ajahn Chah, as well as the Ven. Mahasi Sayadaw of Burma. After returning to the United States, Jack co-founded the Insight Meditation Society in Barre, Massachusetts, with fellow meditation teachers Sharon Salzberg and Joseph Goldstein. He is also a founding teacher of the Spirit Rock Center in Woodacre, California, where he currently lives and teaches. Over the years, Jack has taught in centers and universities worldwide, led International Buddhist Teacher meetings with the Dalai Lama and worked with many of the great teachers of our time. He holds a Ph.D. in clinical psychology.
His books have been translated into 20 languages and sold more than a million copies. They include, A Wise Heart: A Guide to the Universal Teachings of Buddhist Psychology, A Path with Heart; After the Ecstasy, the Laundry; Teachings of the Buddha; Seeking the Heart of Wisdom; Living Dharma; A Still Forest Pool; Stories of the Spirit, Stories of the Heart; Buddha's Little Instruction Book; The Art of Forgiveness, Lovingkindness and Peace and his most recent book, Bringing Home the Dharma: Awakening Right Where You Are.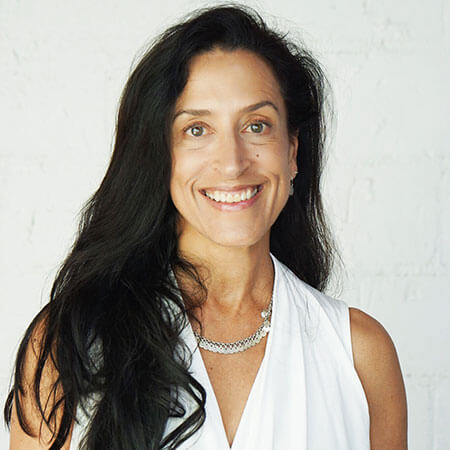 Lisa Kring Director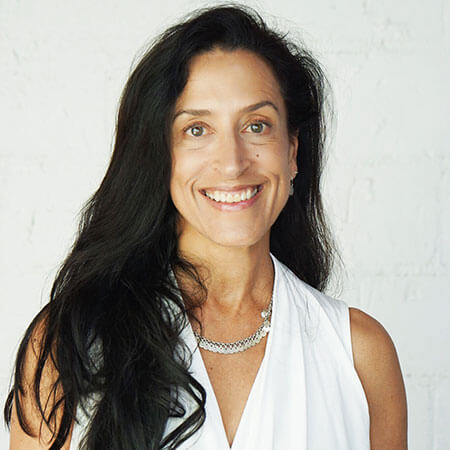 Lisa Kring
Director
Lisa Kring is a licensed clinical social worker, with experience in child and family therapy and family court mediation. Through her studies with Dan Siegel, M.D., she began practicing mindfulness with the Mindful Awareness Research Center over six years ago and later began the MBSR certification process with Bob Stahl and Jon Kabat-Zinn. She also leads ongoing mindfulness groups with cancer patients at the Simms/Mann Center for Integrative Oncology at UCLA. Lisa recognizes Trudy Goodman and Christiane Wolf as guiding teachers and mentors and is deeply grateful to be a part of the InsightLA community.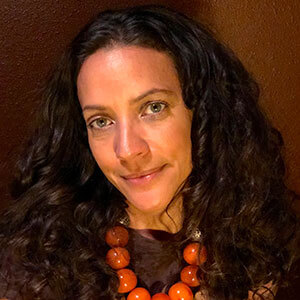 Amy Love Director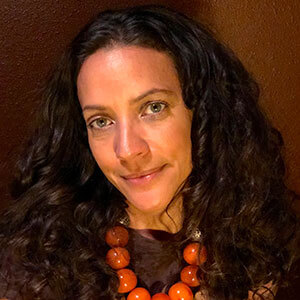 Amy Love
Director
Amy Love has been a dedicated public school educator for over 25 years. During her years of service, Amy has been a classroom teacher, intervention specialist, peer coach, professional development specialist, and curriculum writer. In addition to practicing mindfulness with students and teachers in public schools, Amy has experience teaching mindfulness in a variety of other settings such as prisons and community outreach programs. She is a graduate of Mindful School's Certification Program as well as Against the Stream Buddhist Meditation Society's Community Insight Meditation Facilitator training. Amy is on faculty as a guiding teacher with Mindful Schools and currently facilitates a weekly People of Color sit in South LA. She is particularly interested in bringing the mindfulness practices to communities who have been impacted by historical racial trauma, and suffering related to issues of poverty and migration.
Eric McCullum Director
Eric McCullum
Director
Eric McCullum first discovered meditation in the early 1990's. In 2005, he began practicing in the Vipassana tradition with Trudy Goodman and InsightLA. Eric is also currently a member of InsightLA's teacher development group. Eric co-leads a young men's sitting-group in Santa Monica as well as a sitting-group in Hermosa Beach. One of his main interests lies in fostering meditation practices that are relevant to people with active, engaged lifestyles in the 21st Century. "Off the cushion" Eric places a strong emphasis on service work.
From 1999-2001, he served as a United States Peace Corps Volunteer in the country of Vanuatu. He holds an MA in Counseling Psychology from Pacifica Graduate Institute and has been a bereavement counselor and a hospice bedside volunteer for over 10 years. Eric currently is principal of a structural engineering firm in the South Bay of Los Angeles, where he lives with his wife and 2 children.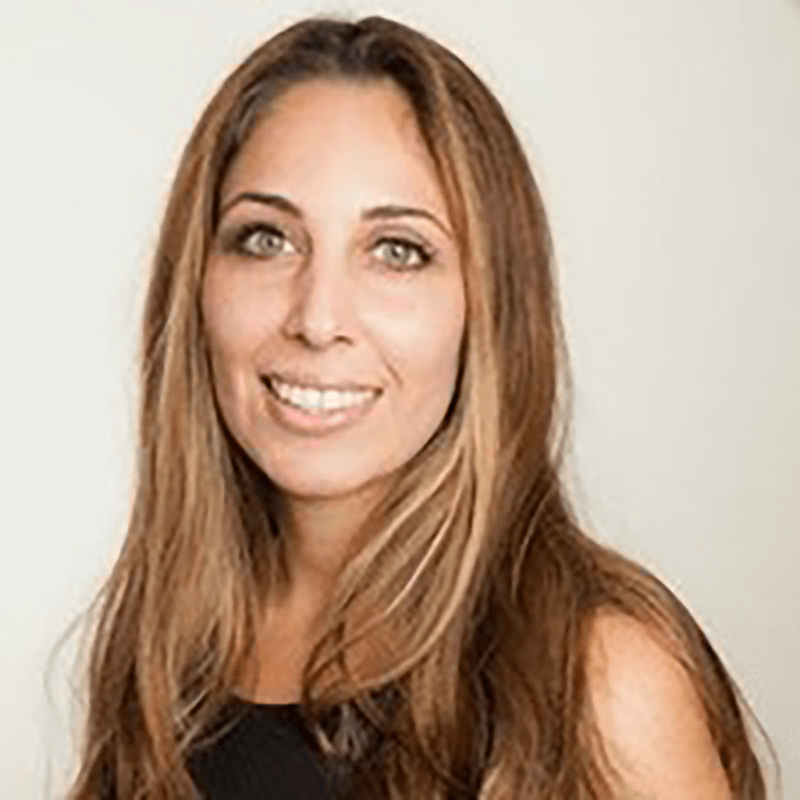 Leila Rouhi Director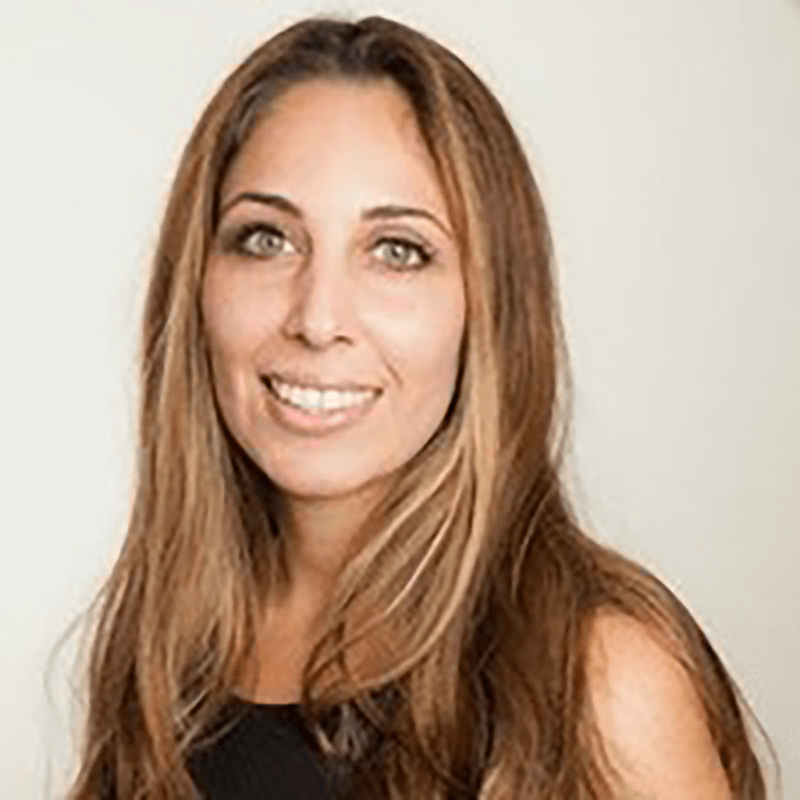 Leila Rouhi
Director
Leila Rouhi is President of Ring, a leader in smart security with a mission of reducing crime in neighborhoods by empowering neighbors with innovative, affordable security solutions. Leila leads the Neighbors app, subscription, sales and ecommerce teams and is responsible for several emerging products. Before becoming President, Leila was General Counsel of Ring, and led the acquisition of the company by Amazon in 2018. Previously, Leila was Director of Legal Affairs at True Religion Brand Jeans, where she provided legal oversight for all aspects of their retail operation, including licensing and distribution, supply chain, finance and HR. Prior to going in-house, Leila represented clients specializing in fashion, mergers & acquisitions, and entertainment & media.
Leila is a security and technology enthusiast and counts outdoor recreation and margarita crafting among her interests. Leila also volunteers weekly at the Suicide Prevention Lifeline as a crisis counselor.
Leila holds a J.D. from New York University School of Law, and a BA in economics and Politics from Mount Holyoke College.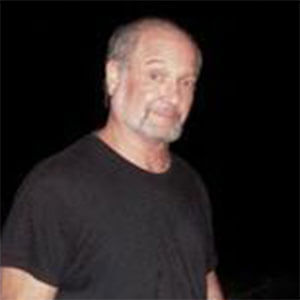 Butch Schuman Director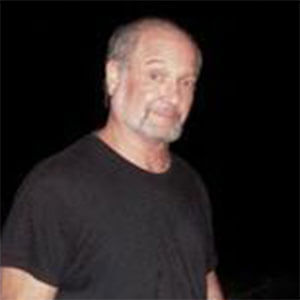 Butch Schuman
Director
Butch Schuman is a businessman and mindfulness practitioner. He has chaired and served on the Board of Directors for many organizations including: Foundation for the Junior Blind, Free Arts for Abused Children, Foundation for Human Enrichment, Children Our Ultimate Investment, Getty House Foundation, and co-founder of the Community Karate Foundation.
He is the Founder, Chairman, and CEO of Agro Farming Corporation and is also a US Marine veteran. In 2014 as Board President of the Coalition to Abolish Slavery & Trafficking (CAST), Butch represented CAST as the first non-profit organization to receive the Presidential Award for Extraordinary Efforts to Combat Trafficking in Persons, which was personally delivered by Secretary of State John Kerry. In addition to his mindfulness practice Butch holds a black belt in Shotokan karate.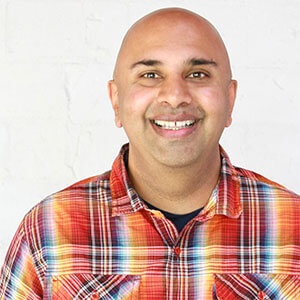 Gullu Singh Director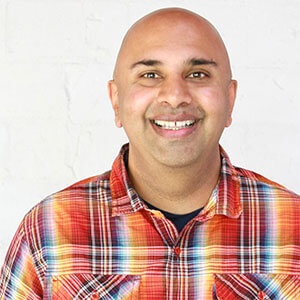 Gullu Singh
Director
Gulwinder "Gullu" Singh teaches Dharma and secular mindfulness, is a corporate real estate attorney and a dedicated Dharma practitioner with particular interest in integrating the insights and cultivation from retreat practice into daily life and work. While he learned meditation as a child, he found his own practice in 1993 in Transcendental Meditation, which he used to navigate the intense work stress of being an attorney. In 2006, at his first retreat at Spirit Rock, Gullu found his spiritual home in Vipassana and Theravada Buddhism. Since then, he has cumulatively done over 200 days of silent meditation retreat including the Spirit Rock one and two month sits.
Gullu is deeply inspired to share meditation as a path to cope more effectively with the challenges of life and to inject more sanity, compassion, wisdom and well-being into the world.