Board of Directors
We are fortunate to be guided by the discerning and creative minds of InsightLA's Board Members. These volunteers contribute their vast professional and personal experience to guide the vision of InsightLA as we work together to bring mindfulness and stress reduction to the community of Los Angeles.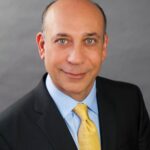 Elliot Gordon, JD Board Chair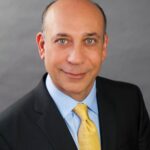 Elliot Gordon, JD
Board Chair
Elliot Gordon spent 30 years in private practice and as an in-house counsel. He has served in leadership positions in the legal departments of two of the nation's largest health care companies. Elliot practiced as a litigator for 13 years specializing in the full range of individual and collective employment disputes.
Elliot has extensive board experience having served on the board of an independent school in L.A. for fifteen years, and was Board Chair for six of those years. He currently chairs the school's Audit and Risk Management Committee. Elliot is also the vice president of the board of a legal services organization that focuses on housing and homelessness issues in Los Angeles as well as the chair of the Santa Monica Personnel Board, a city commission. Previously, he served on the board of a synagogue and was the president of his college's alumni executive committee. (He shares an alma mater with  Jon Kabat Zinn, a college with Quaker roots that also has a tradition of sitting in silence). 
Elliot first became engaged with mindfulness meditation over a decade ago, when he took an introductory course at MARC. Over the years he has attended retreats at MARC and the Vallecitos meditation center in the mountains of New Mexico. He carries the lessons he has learned about mindfulness into his work as a mediator where, while it is important to be thinking ahead, it is also vital to be very present in the moment as well as to bring a level of calm to what can sometimes be a volatile situation.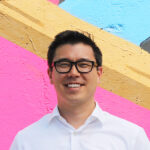 Robb De Forest Treasurer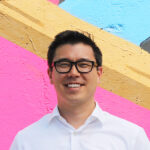 Robb De Forest
Treasurer
Robert Toriumi De Forest is a co-founder of Big Bear Retreat Center, and founder and principal of The Pinyon Group—a real estate investment, development, and advisory firm that exclusively focuses on projects that aim to leave the world in a better place than which we found it.
Prior to his time in the private sector, Robb served as Lead Naturalist and Urban Projects Specialist for the Mountains Recreation & Conservation Authority, where he focused on the development and delivery of environmental education curriculum and venues for the public, with an emphasis on addressing underserved at-risk youth.
A loving husband and father of two, Robb is also an ardent mindfulness practitioner, and a graduate of Spirit Rock Meditation Center's Dharma & Yoga Teacher Training Program. He holds an M.B.A, an M.A. in Urban Planning, and a B.S. in Biology, all from UCLA.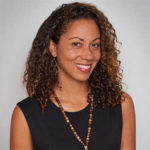 Allyson Pimentel Secretary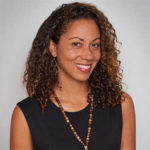 Allyson Pimentel
Secretary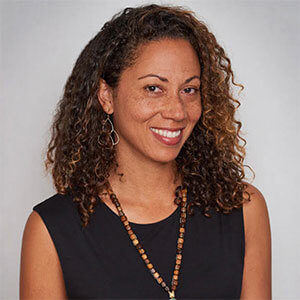 Allyson Pimentel, EdD
Dr. Allyson Pimentel, EdD is a psychologist, yoga teacher, and long-time Vipassana meditation practitioner and teacher who works at the intersection of mindfulness, mental health, and social justice.  Allyson has been sharing mindfulness in clinical, secular and spiritual settings for close to two decades.  
Previously, Allyson was a psychologist in private clinical practice and a senior psychologist at Bellevue Medical Center in New York City.  At Bellevue, Allyson co-founded the Mind-Body Clinic, a service that brought mindfulness-based treatment approaches to people living with psychiatric and medical conditions. Currently, Allyson serves as the Co-Director of Mindful USC at the University of Southern California.  Additionally, she teaches at the UCLA Mindful Awareness Research Center (MARC) and is a board member and teacher at InsightLA. Her writings on mindfulness have appeared in Lion's Roar magazine.
Allyson holds a bachelor's degree from Brown University and a doctorate in Human Development and Psychology from Harvard University.  She has completed numerous professional mindfulness teacher training programs, as well as dedicated practitioner courses in the Vipassana/Insight meditation tradition, and also is a registered yoga teacher.  Originally from New York, Allyson now lives with her family in Los Angeles on unceded Tongva, Chumash, and Kizh land.  She loves sharing mindfulness as a pathway for individual and collective healing, wisdom, and freedom.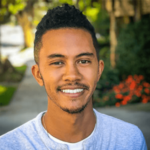 Nico Cary Director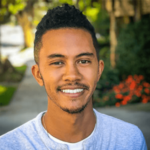 Nico Cary
Director
Nico Cary is a graduate of InsightLA's Facilitator Training Program, and a founding member of the arts education collective, iLL-Literacy. Back in 2009, he codeveloped the curriculum for CampusBuiLLd – a program that focuses on the history of social movements and how art and creativity can be used to address discrimination on college campuses and in local communities. Turning more of his attention to deepening practice over the last couple of years, Nico is interested in the many different vocabularies of healing and the holding capacity of mindfulness, particularly as it relates to activism and social justice work.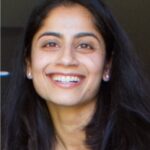 Gauri Kolhatkar Director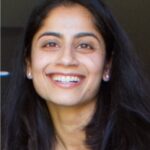 Gauri Kolhatkar
Director
Gauri is a pediatrician at Children's Hospital Los Angeles on faculty at Keck School of Medicine of USC, where she co-directs their Foster Care clinic. Her professional work centers around supporting health and healing justice for families and communities experiencing disproportionate adversity and structural violence. She is also a proud volunteer at the Homeboy Industries tattoo removal clinic.
Gauri is a UCLA-trained mindfulness facilitator. She came to her formal practice initially through a secular entrypoint of mindfulness classes at InsightLA as well as in health care settings, only to (re)discover the history and origins of the practices rooted within her own cultural heritage from South Asia. She has since been on a journey of decolonization. She sees mindfulness practices as requiring a trauma-informed, resiliency-focused lens and being rooted in supporting collective justice and wellbeing.
Gauri is an immigrant to the U.S. and now lives with her family in Southern California on unceded Tongva, Chumash and Kizh land.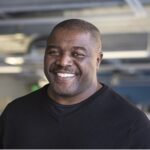 Tyrone Swinton Director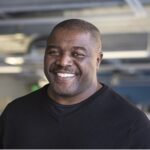 Tyrone Swinton
Director
Tyrone Swinton first discovered meditation in the mid 90's. But it was a chance meeting in 2013 with Bill Resnick and an invitation to sit with a group in West Hollywood that changed his practice from "here and there" to something with more regularity and growth. If you've ever heard Dan Harris describe his skepticism about meditation, then you've basically read Tyrone's mind. But as the sits accumulated and the quiet transformations happened – the skeptic turned into an adherent and then a fan.
Tyrone was first introduced to InsightLA via some of its teachers and then took a few classes – with one of his favorites being Mindfulness Self-Compassion taught by Kristin Neff. Tyrone has continued his practice with members of that initial group and looks forward to his first formal retreat soon.  
Tyrone holds a M.A., Organizational Sciences from George Washington University and a B.A., Visual Media from American University. Tyrone works for The Walt Disney Company where he is Manager of Talent Projects. In his spare time, Tyrone puts in much time hiking and walking around the Los Angeles area as he can and is always on the lookout for a new HIIT workout class.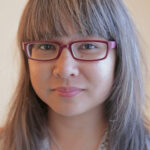 Ana Mina
AX (Ana) Mina is a creative consultant, futures thinker, and leadership coach. She most recently served as COO at Meedan, a global technology nonprofit, and she's a founding board member for the News Product Alliance, a community of support and practice for news product thinkers, and the Yao Collaborative, an arts non-profit. Her executive consulting work is focused on helping mission-driven organizations manage change effectively, tell their stories in impactful and relevant ways, and promote healthy working cultures. For the majority of her life, Ana has been a student of Buddhist meditation and philosophy and practitioner of secular mindfulness. A certified trauma-informed yoga teacher, she leads workshops combining yoga, meditation and creative expression.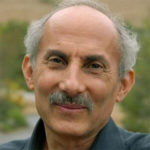 Jack Kornfield Director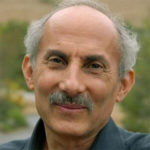 Jack Kornfield
Director
Jack Kornfield trained as a Buddhist monk in the monasteries of Thailand, India and Burma. He has taught meditation internationally since 1974 and is one of the key teachers to introduce Buddhist mindfulness practice to the West. He began his training after graduating from Dartmouth College in Asian Studies in 1967. Then he joined the Peace Corps and was assigned to the Public Health Service in northeast Thailand, which is home to several of the world's oldest Buddhist forest monasteries. He met and studied under the Buddhist master Ven. Ajahn Chah, as well as the Ven. Mahasi Sayadaw of Burma. After returning to the United States, Jack co-founded the Insight Meditation Society in Barre, Massachusetts, with fellow meditation teachers Sharon Salzberg and Joseph Goldstein. He is also a founding teacher of the Spirit Rock Center in Woodacre, California, where he currently lives and teaches. Over the years, Jack has taught in centers and universities worldwide, led International Buddhist Teacher meetings with the Dalai Lama and worked with many of the great teachers of our time. He holds a Ph.D. in clinical psychology.
His books have been translated into 20 languages and sold more than a million copies. They include, A Wise Heart: A Guide to the Universal Teachings of Buddhist Psychology, A Path with Heart; After the Ecstasy, the Laundry; Teachings of the Buddha; Seeking the Heart of Wisdom; Living Dharma; A Still Forest Pool; Stories of the Spirit, Stories of the Heart; Buddha's Little Instruction Book; The Art of Forgiveness, Lovingkindness and Peace and his most recent book, Bringing Home the Dharma: Awakening Right Where You Are.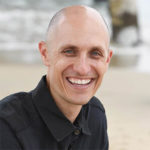 Eric McCullum Director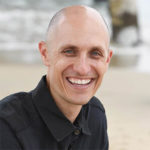 Eric McCullum
Director
Eric McCullum first discovered meditation in the early 1990's. In 2005, he began practicing in the Vipassana tradition with Trudy Goodman and InsightLA. Eric is also currently a member of InsightLA's teacher development group. Eric co-leads a young men's sitting-group in Santa Monica as well as a sitting-group in Hermosa Beach. One of his main interests lies in fostering meditation practices that are relevant to people with active, engaged lifestyles in the 21st Century. "Off the cushion" Eric places a strong emphasis on service work.
From 1999-2001, he served as a United States Peace Corps Volunteer in the country of Vanuatu. He holds an MA in Counseling Psychology from Pacifica Graduate Institute and has been a bereavement counselor and a hospice bedside volunteer for over 10 years. Eric currently is principal of a structural engineering firm in the South Bay of Los Angeles, where he lives with his wife and 2 children.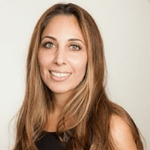 Leila Rouhi Director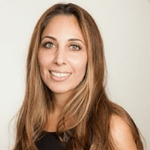 Leila Rouhi
Director
Leila Rouhi is President of Ring, a leader in smart security with a mission of reducing crime in neighborhoods by empowering neighbors with innovative, affordable security solutions. Leila leads the Neighbors app, subscription, sales and ecommerce teams and is responsible for several emerging products. Before becoming President, Leila was General Counsel of Ring, and led the acquisition of the company by Amazon in 2018. Previously, Leila was Director of Legal Affairs at True Religion Brand Jeans, where she provided legal oversight for all aspects of their retail operation, including licensing and distribution, supply chain, finance and HR. Prior to going in-house, Leila represented clients specializing in fashion, mergers & acquisitions, and entertainment & media.
Leila is a security and technology enthusiast and counts outdoor recreation and margarita crafting among her interests. Leila also volunteers weekly at the Suicide Prevention Lifeline as a crisis counselor.
Leila holds a J.D. from New York University School of Law, and a BA in economics and Politics from Mount Holyoke College.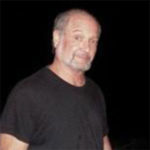 Butch Schuman Director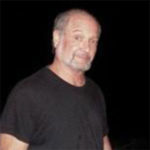 Butch Schuman
Director
Butch Schuman is a businessman and mindfulness practitioner. He has chaired and served on the Board of Directors for many organizations including: Foundation for the Junior Blind, Free Arts for Abused Children, Foundation for Human Enrichment, Children Our Ultimate Investment, Getty House Foundation, and co-founder of the Community Karate Foundation.
He is the Founder, Chairman, and CEO of Agro Farming Corporation and is also a US Marine veteran. In 2014 as Board President of the Coalition to Abolish Slavery & Trafficking (CAST), Butch represented CAST as the first non-profit organization to receive the Presidential Award for Extraordinary Efforts to Combat Trafficking in Persons, which was personally delivered by Secretary of State John Kerry. In addition to his mindfulness practice Butch holds a black belt in Shotokan karate.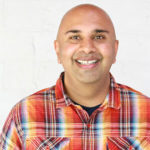 Gullu Singh Director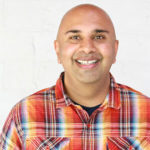 Gullu Singh
Director
Gulwinder "Gullu" Singh teaches Dharma and secular mindfulness, is a corporate real estate attorney and a dedicated Dharma practitioner with particular interest in integrating the insights and cultivation from retreat practice into daily life and work. While he learned meditation as a child, he found his own practice in 1993 in Transcendental Meditation, which he used to navigate the intense work stress of being an attorney. In 2006, at his first retreat at Spirit Rock, Gullu found his spiritual home in Vipassana and Theravada Buddhism. Since then, he has cumulatively done over 200 days of silent meditation retreat including the Spirit Rock one and two month sits.
Gullu is deeply inspired to share meditation as a path to cope more effectively with the challenges of life and to inject more sanity, compassion, wisdom and well-being into the world.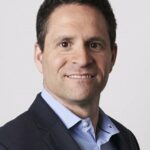 Eric W. Golden DIRECTOR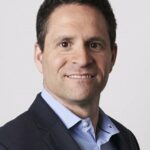 Eric W. Golden
DIRECTOR
Eric is the Founder and Managing Director of Fluential Partners, a boutique investment bank advising companies on mergers, acquisitions and financing.  He previously served as Managing Director of Armory Securities, CEO of Equipois, General Counsel of Panavision, and Special Counsel to the Chairman of MacAndrews & Forbes, among other roles.  Eric serves on the board of several emerging growth companies, including Exokinetics, which develops technologies for those losing mobility due to age, injury or disability.  Eric earned a J.D. from Harvard Law School and an A.B. from Brown University.
In 2012, Eric was diagnosed with chronic pancreatitis.  Witnessing the toll of the disease on patients, Eric and his sister co-founded Mission: Cure, an organization dedicated to finding a cure for pancreatitis.  He also serves as Chairman of the Collaborative Alliance for Pancreatic Education and Research and a board member of the National Pancreas Foundation.  He has testified in front of the FDA and regularly speaks to patients, physicians and researchers about his experience with pancreatic disease.
Eric originally started meditating as a way to help deal with the pain of pancreatitis, first joining the Insight L.A. community through the Mindfulness Based Stress Reduction course.  His meditation practice has since become an integral part of his personal and professional life.  He has written and presented on the benefits of mindfulness and meditation in managing the physical and emotional aspects of chronic disease.