We are deeply grateful to our community members for their understanding, patience, and support through this challenging and life changing chapter of our journey together. We are eager to move into the next phase of our adventure. In keeping with the principals of the dharma that underlies all of our activities, primarily ahimsa  (do no harm), we are requiring that all attendees be fully vaccinated in order to attend any in-person event. If you certify that you meet this requirement please select 'yes' on the registration page. This requirement is for the initial stage of reopening and we are looking forward to practicing together once again in-person! Please register early, max capacity is 15 students.

To offer or join a ride share, click Sign-Up to the left. Thank you for supporting fellow practitioners.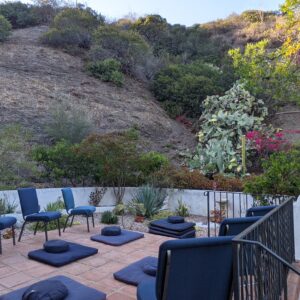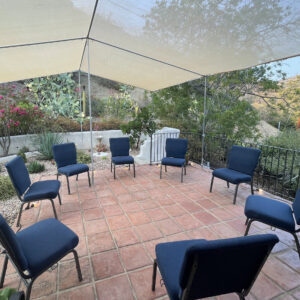 When we have the opportunity to meditate together in person, we can cultivate an increasing awareness of embodied connection and a collective affirmation for our practice.
Please join us at the serene and beautiful Benedict Canyon Retreat House for in-person stationary and walking meditation.  We will be outdoors on the shaded patio and masks are optional. 
All revenue from this event goes towards InsightLA to support Insight in Action, Insight in Schools, and BIPOC/Queer Scholarships. Thank you for your generosity and Barbara's generosity! 
Schedule:
10-11am: Two lightly guided stationary (sitting, standing, or reclining) meditations, with 10 minute break in between
11-11:30am: Optional movement/walking meditation and a closing dialogue
We welcome you to come and stay for however long you wish. We look forward to your company!