Join us for a nourishing soundbath meditation with Lulu Biazus and Nicki Wong of Forestkind and be immersed in healing vibrational tones by crystal quartz singing bowls, rattles, drums, gong, shruti box and flute. Relax into awareness and be bathed in soothing energy.
We will work on a particular intention so no soundbath will be the exact same and we may bring in special guests. Looking forward to meditating with everyone!
Cushions, blankets, and chairs are provided, but feel free to bring your own yoga mats, support items, pillows and blankets.
On September 27th we will have a Special Guest – Orlando Villarraga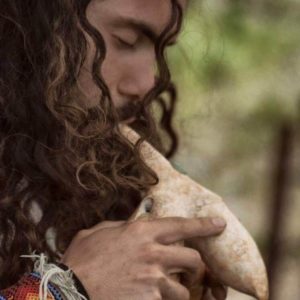 Orlando Villarraga is a cofounder of The Resonance Experience where his focus is on using sound, and the environments it creates, as a tool for aiding people in exploring listening awareness. Due to his deep connection with the Teyuna indigenous tribes of Colombia, he has been inspired in investigating sound and its ability to be a perspective shifter. He has been invited to speak at many events on sound and its relation to self awareness such as NYU's Love Class and the Interpersonal Neurobiology Conference. Alongside the Teyuna tribes, he has toured the country speaking on radioshows and other venues on how indigenous philosophy can provide windows into a more integral approach regarding human relationships with the natural environment. He is interested in further investigating the relationships between tones and human neurophysiology and continuing the bridging between ancient traditions to modern day application.
Additional soundbath dates: October 25.
Early-Bird Price in advance: $25
Price at the door: $30