Insight in Schools
Insight in Schools brings mindfulness and compassion practices to school faculty, staff, students and parents through quality programs offered by highly trained professionals.
We exist to close barriers across all sectors of our education system.
Using a revolving fund system to narrow the gap between schools that are highly resourced and those that are not, all paid fees for Insight in School services are 100% reinvested in schools in historically marginalized communities.
Insight in Schools aims to disrupt the school to prison pipeline, generational poverty, and all forms of inequity by sharing practices that enhance self-awareness, kindness and resilience, and that celebrate the unique experiences of individuals and communities who are often unseen and undervalued. Our school programs bring mindfulness and compassion practices to students, parents, teachers, staff, and administrators in the greater Los Angeles area.
Led by experienced school and mindfulness teachers, we offer comprehensive and customized programs that are:
Inclusive and integrated for entire school communities supporting students
Trauma, healing and resilience informed
Culturally sensitive and relevant
Intentionally anti-racist and socially-justice oriented
Aligned with the Collaborative for Academic and Social Emotional Learning (CASEL) framework, the CA State Transformative Social Emotional Learning Standards, and Learning for Justice Social Justice Standards
Flexible, responding to Covid-19 by being available online and in person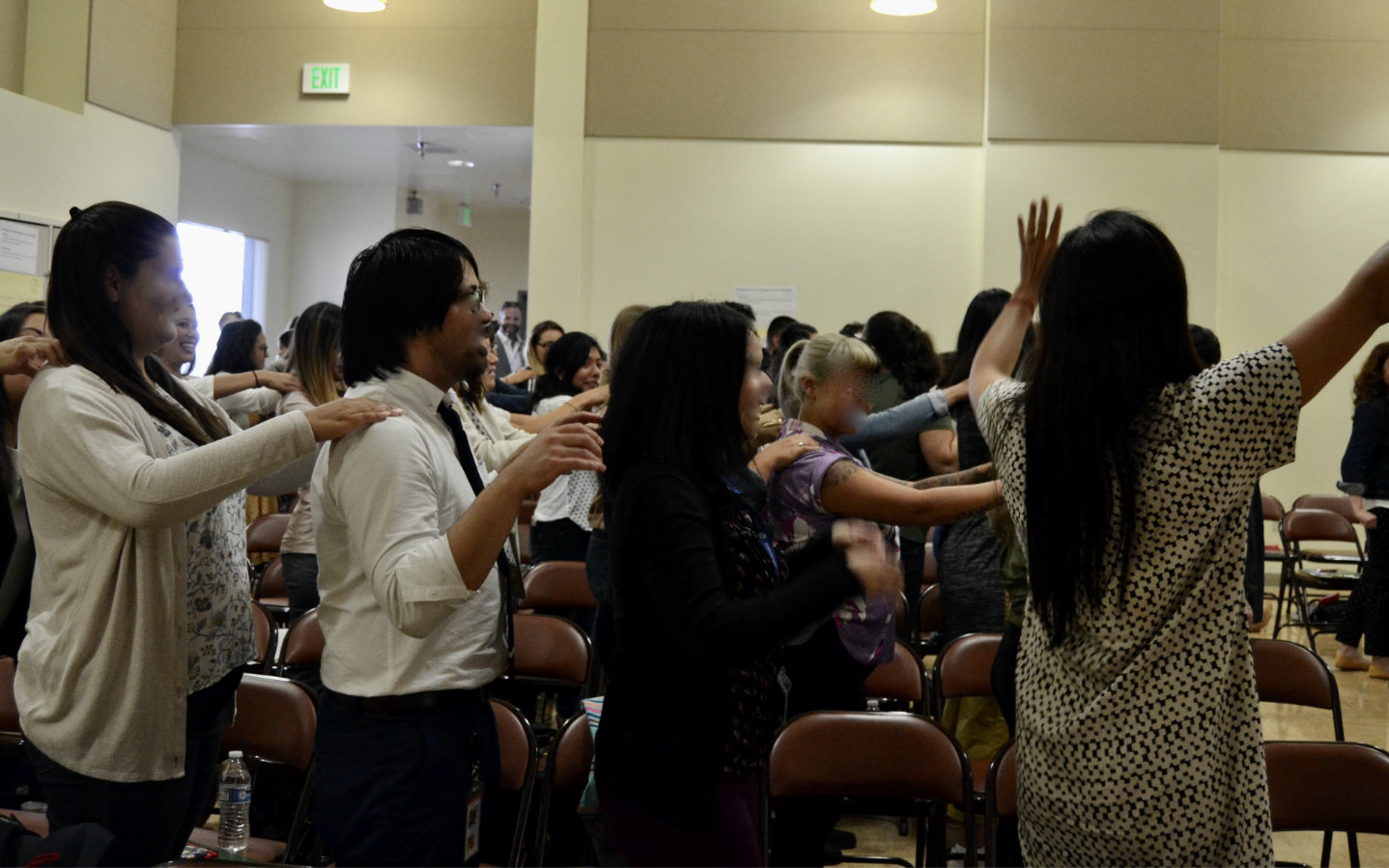 Who is Insight in Schools for?
The curriculum is designed to create a more mindful and compassionate school environment in which young people and the adults in their lives can thrive. Insight in Schools equips students, their parents and caregivers, as well as teachers, administrators and supporting staff with practices that foster resilience, emotional intelligence and greater well-being.
Because we have experienced first hand the transformative impact of mindfulness in communities, we are committed to making our educational programs available to any schools that would otherwise be unable to pay for them. Insight in Schools is a 100% donor funded program that is made possible through the generosity of organizations, schools and individuals who wish to help sustain students and adults in K-12 schools in marginalized communities. We greatly appreciate your practice of generosity.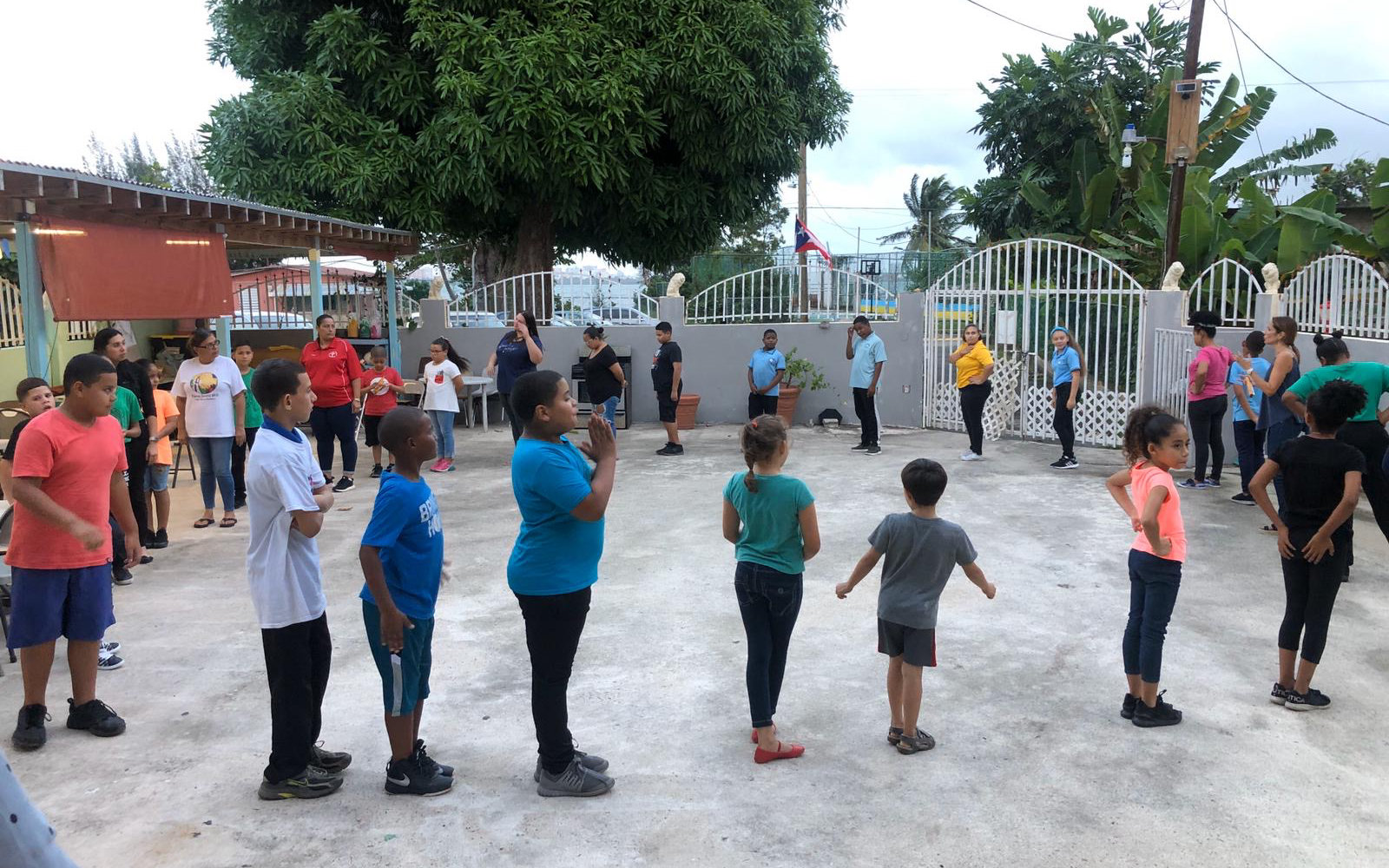 What are the benefits of mindfulness?
Research shows that students who have had mindfulness training in schools demonstrate
Improved focus and concentration
Improved self awareness and emotional regulation
Increased sense of calm and presence
More skillful responses to challenges
Increased empathy and understanding of self and others
Increased sense of identity, agency and belonging
The Insight in Schools Team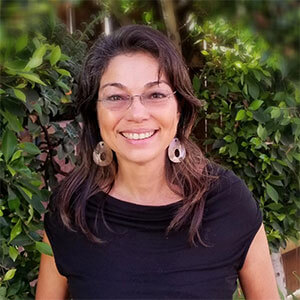 Rosamaría is both a teacher and the Director of Insight in Action. She is passionate about sharing secular mindfulness practices in communities that have limited exposure to meditation practices. Rosamaría teaches in non-profit organizations, public schools, and people dedicated to socio-economic and environmental justice in Los Angeles, East Hollywood, Long Beach, and refugee shelters in Tijuana, Mexico. She facilitates mindfulness groups in both Spanish and English.
Her meditation practices are Insight and Zen Soto. She is a graduate of the mindfulness and meditation teacher program with Jack Kornfield and Tara Brach, and a graduate of InsightLA's Facilitator Training Program with Maureen Shannon-Chapple and Trudy Goodman. Rosamaría continues studying under the guidance of Jokai Blackwell Sensei.
Before becoming dedicated to mindfulness teaching, her career was dedicated to working for just health care access, immigrant rights, grassroots and labor organizing. Rosamaría holds a Master's in Geography, Bachelor's in Cultural Geography and Urban Analysis, and an AA Degree in Human Services.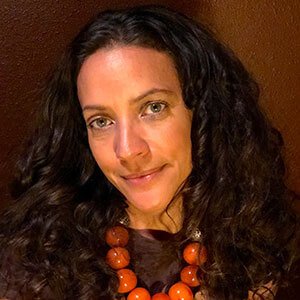 Amy Love has been a dedicated mindfulness practitioner for over 10 years. She has completed Community Meditation Facilitator Training through Against the Stream Buddhist Meditation Society and is a certified Mindfulness Teacher and Trainer through Mindful Schools where she is on staff as a guiding teacher. Amy has extensive experience facilitating mindfulness meditation practices with youth and adults in a variety of settings including; public schools, prisons, youth outreach programs, and yoga communities. Amy currently co- facilitates Meditation Coalition's weekly People of Color Sit and monthly Women of Color Mindfulness Circle.
Amy is a mentor with iBme (Inward Bound Mindfulness Education) and co- teaches the course "A Year to Live" through Insight LA. Amy considers her 20 years as a spouse and mother to be her greatest practice. Amy is particularly interested in bringing mindfulness into communities that have been impacted by historical, racial trauma, as well as communities suffering due to issues of poverty and migration.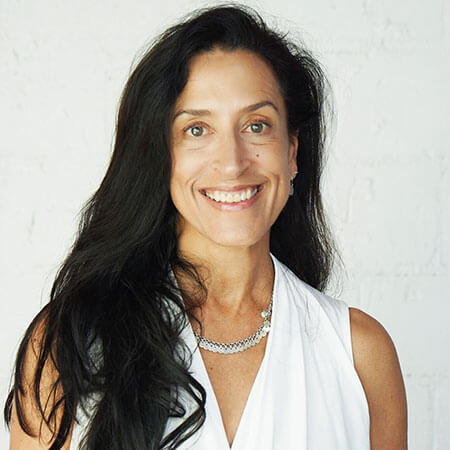 Lisa Kring is an LCSW, with a background in dispute resolution and family court mediation. Lisa is a committed practitioner of mindfulness Vipassana mediation for over ten years, graduating from the Dedicated Practitioner's Program at Spirit Rock in 2014. She has studied with Dan Siegel, Diana Winston, Bob Stahl, Jon Kabat-Zinn, Beth Mulligan, Ven Ayya Tathaaloka and Ven Sayadow U Tejaniya and counts Trudy Goodman and Christiane Wolf as her primary guiding teachers and mentors.
Lisa is an InsightLA teacher, leading classes such as MBSR, Mindful Self- Compassion, and Basics of Mindfulness. She also facilitates mindfulness groups at the SIMMS/MANN Center for Integrative Oncology at UCLA, the Benjamin Center Cancer Support Community, and mindfulness parenting classes, and teacher trainings in schools throughout Los Angeles. Lisa also provides staff trainings in mindfulness at organizations such as Homeboy Industries, ArtworxLA, Hulu, ABC News and Neue House, to name a few.
Currently, she is developing innovative educational academies in Los Angeles with intention to develop mindfulness-based programs in these settings for at- risk and disadvantaged youth. Lisa is honored to serve the Dharma through ILA practice, teaching, and board service.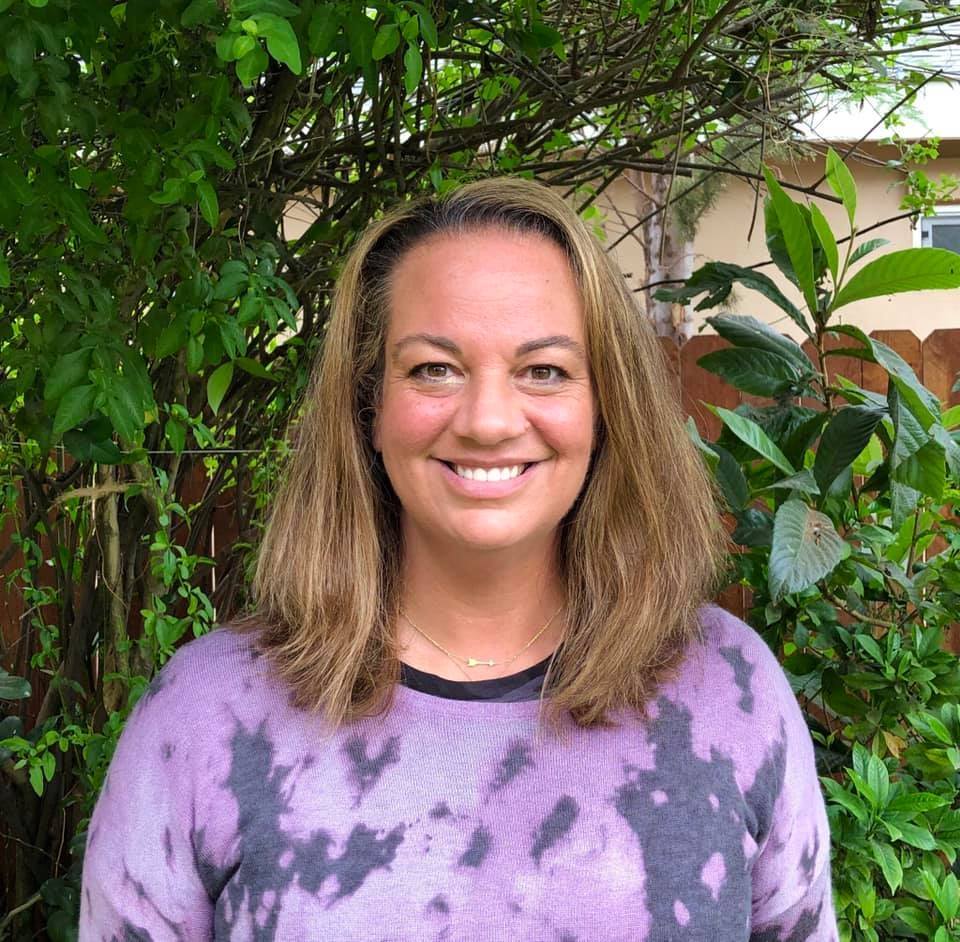 Angelike Dexter shares mindfulness and Mindful Self-Compassion tools with students of all ages in the Los Angeles area and now, on Zoom, around the world. Trained by Susan Kaiser Greenland (author of "The Mindful Child" and "Mindful Games") and a graduate of Susan's 2013 Inner Kids Facilitator Training, Angelike teaches mindful awareness to children, parents, teachers, administrators, and families through Insight In Schools, as well as directly through public and private schools, camps, community organizations, and on an individual basis.

Angelike is a Certified Mindful Self Compassion (MSC) teacher (trained in and teaching MSC since 2015) and a graduate of the inaugural MSC for teens, "Making Friends With Yourself (MFY)," teacher training in 2016, and regularly teaches series of or skills from both courses, including at USC (through Mindful USC), through the Center for Mindful Self-Compassion's Circles of Practice, and through Insight LA, where she is also the co-facilitator of the Mindful Parent Sitting Group, teaches a weekly sitting group focused on training in compassion and resilience, is a member of the Teacher Development Group, and is a graduate of Insight LA's Third Facilitators Training in 2018.  Additionally, she deeply enjoys helping parents create intentional vision around and mindfulness and compassion strategies for their families, both through individual sessions and through her Mindful Parenting classes at USC, The Keck School of Medicine, and Insight LA.

A long-time secular mindfulness meditator, Angelike's personal practice has more recently focused on the Tibetan Lojong practices (since 2016) and with the teacher and teachings of Dza Kilung Rinpoche, a Tibetan teacher and master in the Nyingma lineage and author of "The Relaxed Mind," since 2017.  A former attorney, Angelike continually delights in her current life as a mindfulness and compassion teacher!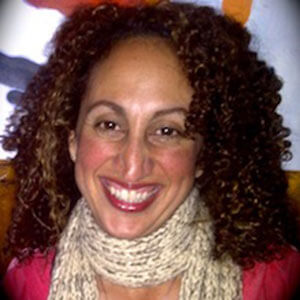 Dina has been practicing meditation for over ten years and credits it with a profound change in the experience of her life. She has completed a number of training courses, conferences, and retreats in mindfulness and Vipassana meditation at InsightLA, Spirit Rock Meditation Center, and UCLA Mindful Awareness Research Center, to name a few. She has also studied Tibetan Buddhism in the tradition of Chogyam Trungpa Rinpoche and Pema Chodron.
Dina is a graduate of the InisghtLA Facilitator Training Program. She has been an elementary school teacher for fifteen years and currently teaches pre-service elementary teachers at the college level, as well as leads professional development for educators within various schools and districts. She holds both Master's and Doctorate degrees in Education. Dina also enjoys creative endeavors such as writing, painting, and dance. She is deeply grateful to be a part of the InsightLA teaching and practice community.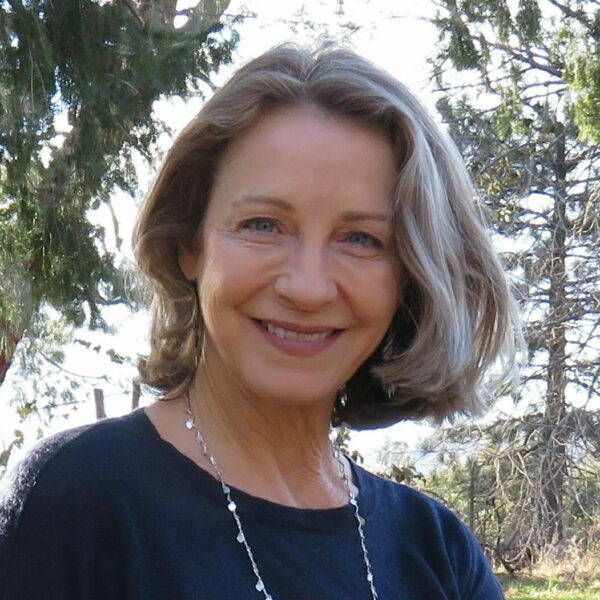 Kate's formal meditation study began in 1993 at Ordinary Dharma in the Zen lineage of Thich Nhat Hanh, and she's been a student and practitioner at InsightLA since 2014. As a graduate of Mindful School's yearlong Mindful Teacher Certification Program (2017), and InsightLA's Facilitator Training Program (2018), Kate received full certification as a CMT-P (Certified Mindfulness Teacher-Professional) through the International Mindfulness Teachers Association in 2019. Other trainings and dharma study include UCLA MARC's trauma informed First Do No Harm Meditation Safety Training, InsightLA's Dedicated to the Dharma yearlong study, and Dharma and Art: A Whole-Life Path at the Barre Center for Buddhist Study
As a former schoolteacher for 30 years, Kate is honored to be part of the Insight in Schools team and she loves teaching mindfulness to teachers and students in our partner schools. Kate also offers adult and teen classes at InsightLA and other meditation centers, to businesses and non-profits, and in 2020, even to the municipal employees of Culver City, CA. For POPS (Pain of the Prison System), a national High School club for youth affected by incarceration, she wrote the teen mindfulness curriculum and is the in-house Mindfulness Coach.
Kate is also a visual artist (see Kate Savage Art) with an MFA from California State University, Long Beach, and her artwork has been exhibited locally, nationally and internationally. Her studio practice enhances her teaching of art in much the same way that her daily meditation practice provides a foundation for teaching mindfulness.