Join us for an evening talk on gut health and mental health. Trudy will guide a short meditation to start and there will be an opportunity for Q&A. 
Traditional Chinese Medicine recognized the link between the gut, the brain and all of the body organs over 5000 years ago. This second brain, which has been described in today's medicine as the little brain," is anything but little.
The idea that the brain and the gut are so interconnected is not a surprise. Think of popular phrases in our everyday language: "gut instincts" when we're experiencing an intuition.  We attribute several human emotions directly to our gut.
Today we know that the gut is the foundation of our immune system. But an impressive body of recent research has found that certain bacteria in the gut can also affect people mental state, leading to mood, cognition and behavioral problems. 
Gut bacteria can impact hormone levels and metabolism. You will understand the real reason that anxiety and depression are often triggered by bloating.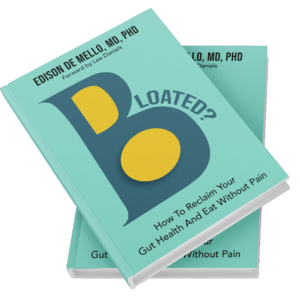 To purchase the book click here.