Cultivate wisdom from the profound teachings in Bruce Lee's philosophy that encourage us to "Be Like Water" in these uncertain and challenging times. Bruce Lee's daughter Shannon Lee, will be in conversation with InsightLA facilitator Nico Cary about her new book on her father's teachings that are especially inspiring for this time. "A teacher is never a giver of truth—he is a guide, a pointer to the truth that each student must find for himself. A good teacher is merely a catalyst."  – Bruce Lee
This event is part of 2020 Benefit Day. To register for the Full Day click here.
Financial Support is being offered for this event. To access this option, click the register button and then click on Financial Support. 
——–
"Empty your mind; be formless, shapeless like water." Bruce Lee was one of the most celebrated martial artists and action stars of the 20th century, but he was also a deeply influential thinker whose teachings—including his central "Be Water" philosophy—continue to resonate decades after his death.
In Be Water, My Friend: The Teachings of Bruce Lee (Flatiron Books; 10/06/20), Bruce Lee's daughter, Shannon Lee, explores the philosophies that defined her father's worldview and looks at how martial arts are a perfect metaphor for personal growth. Marking the 80th anniversary of Bruce Lee's birth, Be Water, My Friend offers a never-before-seen picture of the man behind the cultural icon: Bruce Lee as a student, teacher, father, and, above all, a man constantly in pursuit of greater knowledge and a better version of himself.
Each chapter outlines one of Bruce Lee's core tenets and demonstrates how his philosophies—being soft yet strong, cultivating pliability, letting go of the grasping mind, among others—can be used as tools for personal growth and self-actualization. Throughout, Shannon Lee shares her own insights and memories and reflects on how her father's teachings have helped her respond to life's obstacles, overcome grief, and arrive at a truer version of herself.
Be Water, My Friend not only illuminates Bruce Lee's own path toward a fully realized life, but it also acts as a powerful guide for how each of us can embody his teachings, shape them to the contours of our own lives, and strive for greater flow, authenticity, and self-expression.
_______________________________
Praise for Be Water, My Friend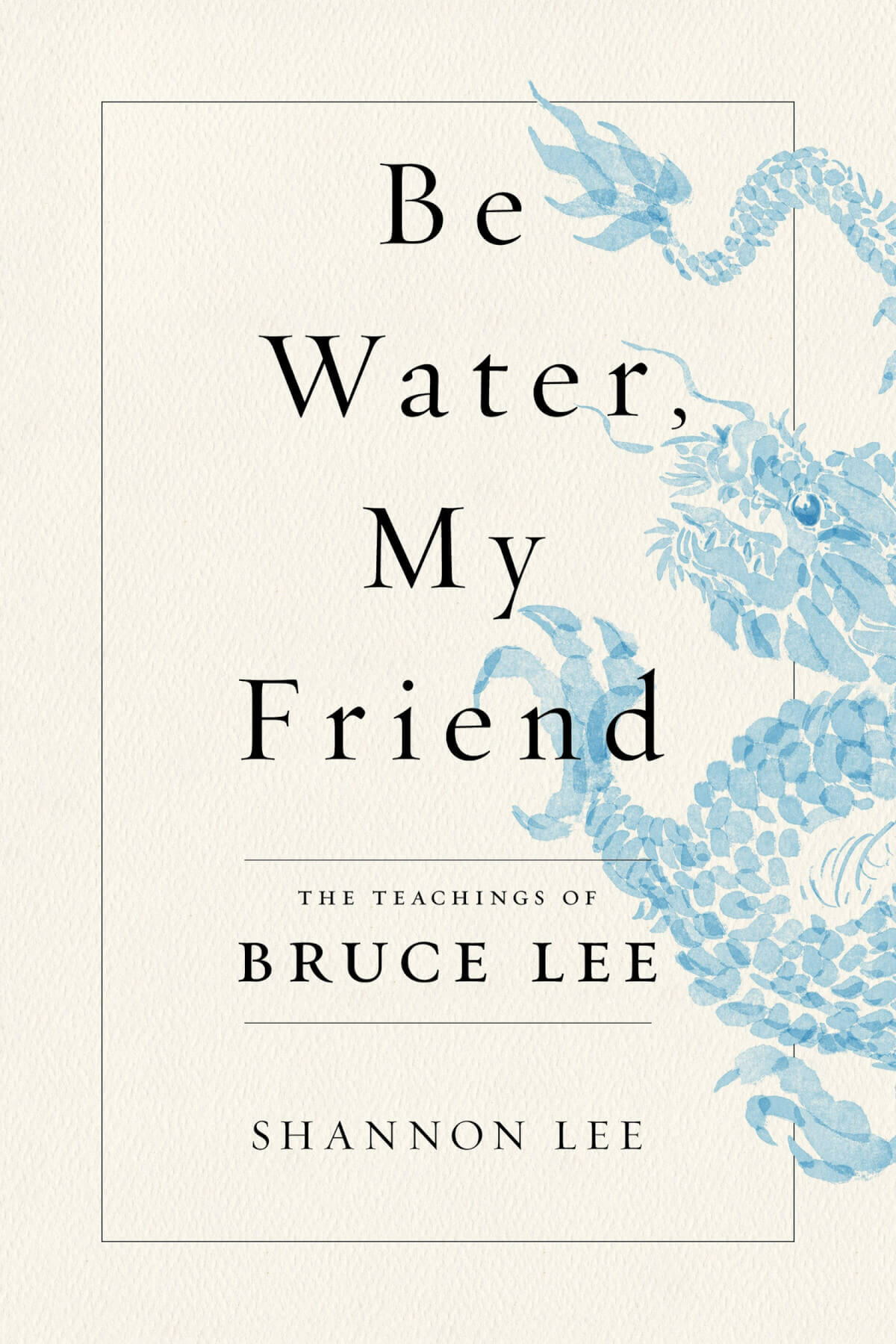 "Bruce Lee's daughter breathes life into her father's enduring lessons and philosophies." —Newsweek
"Filled with sage instruction on a variety of themes…An inspirational commemorative for Lee aficionados and those sharpening their personal growth skills." —Kirkus
"This inspired guide will remind any reader that, while one cannot control external circumstance, how one responds is always a choice." —Publishers Weekly "
_______________________________
ABOUT THE AUTHOR: Shannon Lee is the CEO and Owner of the Bruce Lee Family Companies and President of the Bruce Lee Foundation, as well as the daughter of the legendary martial artist and cultural icon, Bruce Lee. Shannon's mission is to provide access to her father's philosophy and life through education and entertainment. She is the creator of Camp Bruce Lee through the Bruce Lee Foundation, and has spoken at TED, TEDx, and Creative Mornings, to name a few. Shannon lives in California with her daughter, Wren, where she co-hosts the Bruce Lee Podcast and executive produces Cinemax's Warrior.
Nico Cary is a writer, performance artist, Garrison Institute fellow, and mindfulness teacher. From writing and performing in a theater piece on water politics that featured at the Contemporary Arts Center in New Orleans to helping develop an immersive multimedia installation on processing climate grief for the Smithsonian Asian Pacific American Center, Nico truly works across platforms. While engaged in a deeply fulfilling artistic career, Nico also proudly serves as a mindfulness facilitator for InsightLA. He is interested in the many different vocabularies of healing and the holding capacity of mindfulness, particularly as it relates to embodied activism and creative ecosystems.
_______________________________
The price for this event includes a free book that will be mailed to you. To purchase the book separately from the event click here. 
Financial Support available.