We are living in a time of unprecedented disruption. The coronavirus pandemic has deeply disrupted our sense of stability. And even during this pandemic we are still called to do the work of dismantling systems of power that continue to create violence for so many communities. As the Movement for Black Lives continue, so does our work to undo patriarchy as one of the pillars of systematic racism.
In this retreat, participants will engage in meditation, dialogue, sharing and personal storytelling, journaling, yoga and ritual to unpack how patriarchy has shaped our expressions of masculinity and the self more generally. We will take up a dharmic lens to examine our relationship to violence and domination, power, femininity, love and sexuality along a path to unveiling and honoring non-patriarchal expressions of who we are as human beings. Our intention is to illuminate how patriarchal expressions of self create suffering for all of us as we begin to develop a relationship to a more sacred masculinity.
Our hope is that these efforts will not only further our own liberation, but begin to cultivate spiritual communities and a human world where both the sacred feminine and masculine are held in loving balance.
Schedule: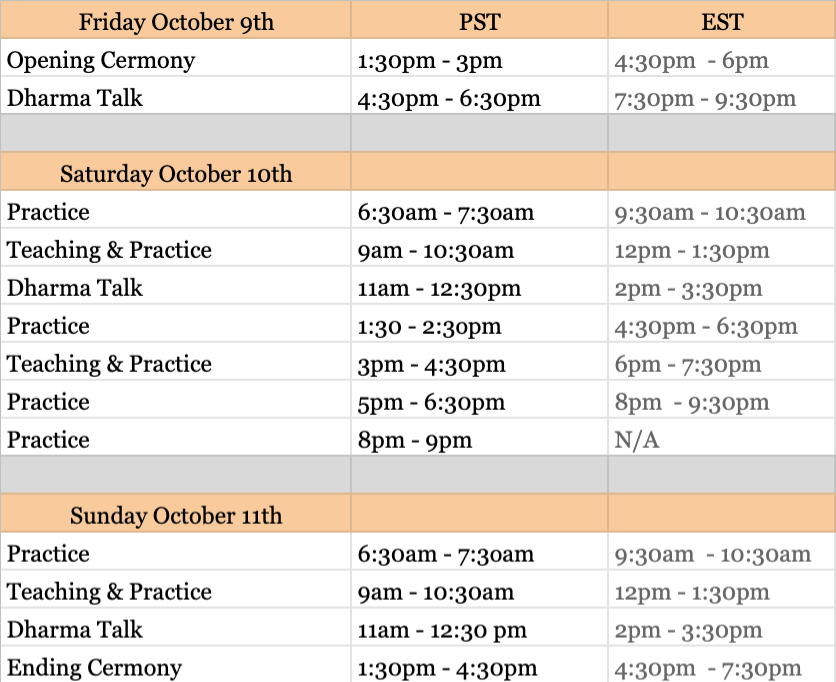 ____________________________________________________________________________
Pricing: Any amount above the base cost becomes a tax deductible donation that helps to subsidize the cost for fellow practitioners who might not otherwise be able to afford to attend. 
If you would like to set up a monthly payment plan please email support@insightla.org with your desired payment amount, number of payments, and amount for each payment (ie: $80 = 4 x $20)
Dana: There will be an opportunity to give dana (a donation) to the teachers each day.