How do we maintain a wise heart and engage in acts of loving kindness during these turbulent times? Join Venerable Dhammananda Bikkhuni in conversation with hosts Trudy Goodman and Cindy Rasicot as Dhammananda reflects on her response to the COVID pandemic, thoughts about feminism, concerns for the environment, and hopes for the future.
Topics that Venerable Dhammananda Bikkkuni will cover:
The very first case of COVID came from your province. Can you comment on how you responded to the needs of the people in your community, and how people can get
involved?
Feminists talk about the importance of women's equality, but when it comes to the notion of equality within Buddhism, you interpret it somewhat differently. Can you talk about
that?
About Venerable Dhammananda Bikkhuni:
An engaging speaker – a compassionate woman who speaks from the heart

Named to the BBC's 2019 list of 100 most influential and important women in the world for

 

her pioneering role in reviving the 

Theravada 

bhikkhuni 

(female monk) lineage in Thailand and Asia

Referred to as the "Feminist Monk" and "Rebel Monk" Dhammananda was the first woman in Thailand to receive full monastic ordination in the Theravada tradition in 2003 

An internationally recognized Buddhist scholar, socially engaged Buddhist, and environmental activist

Wise female elder of the International bhikkhuni sangha
One of three founder's of Sakyadhita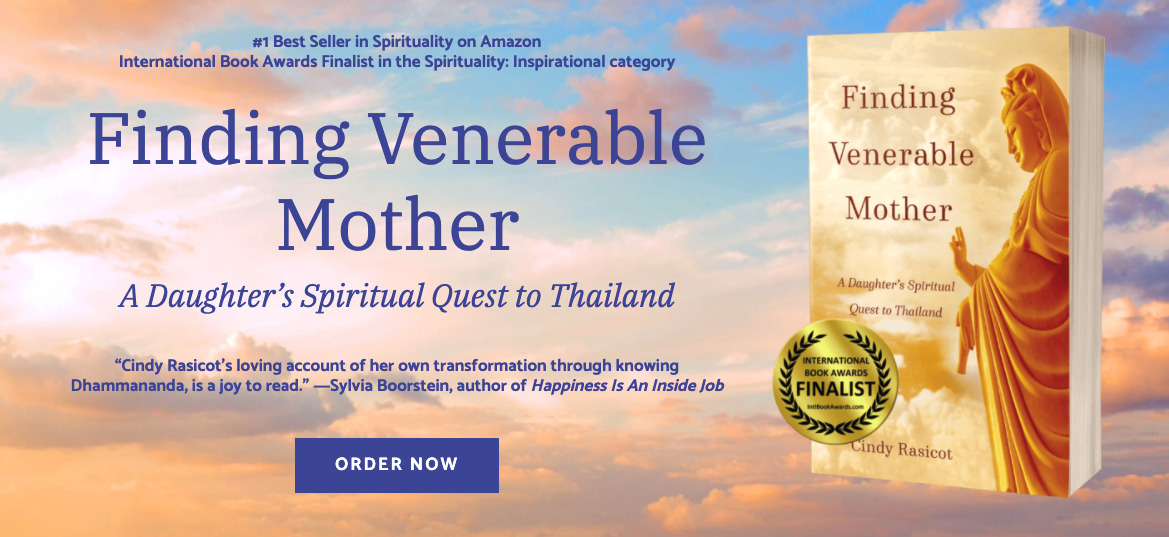 To order "Finding Venerable Mother: A Daughter's Spiritual Quest to Thailand" click here.
_________________
This event will be recorded and emailed to everyone who registers.