Race based stress and trauma are so common in our culture that we are not always aware of the negative impact. Yet whether you are aware of it or not we have all had experiences, some of them painful that arise from our racial or ethnic identity. Even if you have never had a direct experience of racial wounding, as aware members of the human family we know that when something affects one of us it affects us all. 
We'll explore how living in a racialized world affects each of us; from the stress and trauma of the daily lived experiences of racial wounding that people endure, to 'White fragility', an often unacknowledged aspect of racialized stress and trauma. 
Self-care practices that support psychological health and that effectively reduce the impact of race-based stress and trauma will be offered.
We will be using two handouts: Body Mapping and Emotional Triggers. It is helpful to have Body Mapping printed or a piece of paper so you can draw/write on. 
Check out Dr. Parker's new book: Restorative Yoga for Ethnic and Race-Based Stress and Trauma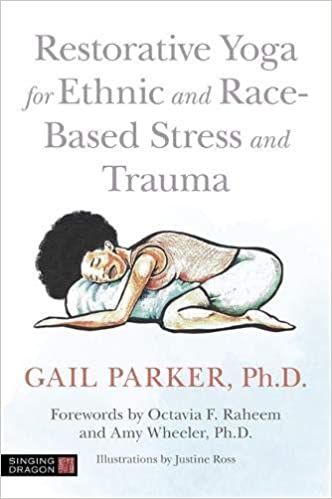 Zoom: This event will be utilizing the Zoom video conferencing platform. After you register, you'll receive an email with the zoom information within a couple of minutes of the time you register (please check your spam if needed).  The Zoom info will also show on this page (if you are logged in to your InsightLA account). To make an InsightLA account click here.
____________________________________________________________________________
Pricing: Any amount above the base cost becomes a tax deductible donation that helps to subsidize the cost for fellow practitioners who might not otherwise be able to afford to attend. 
We're currently offering this class for free to COVID-19 healthcare/service workers. Please email support@insightla.org for more information at least 24 hours before the event starts.