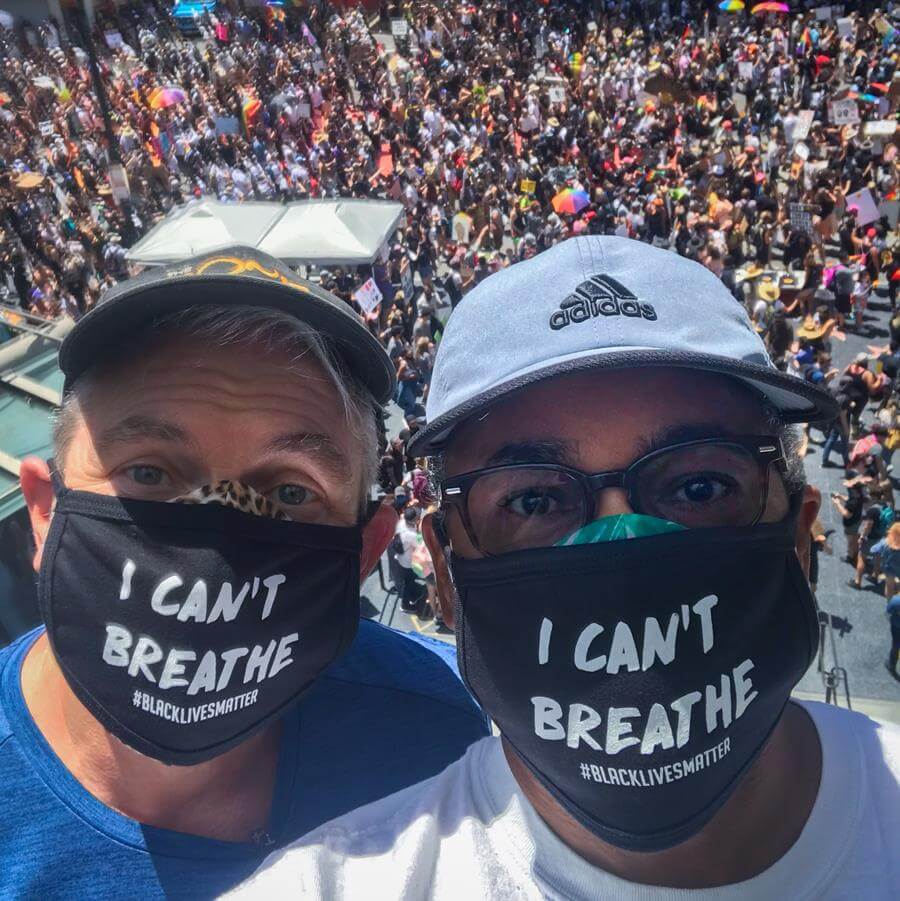 One quote that deeply comforted me when I visited the Martin Luther King, Jr. Memorial at the National Mall in Washington, D.C. was, "We shall overcome because the arc of the moral universe is long, but it bends toward justice."  Inspiring words engraved in stone.  But for the last few years, it has seemed to me as though the nation's moral trajectory was headed far away from justice and equity.  Is this a moment in time for a change in direction?  Can this be an inflection point?
I attended the All Black Lives Matter Solidarity March last Sunday with my partner and fellow InsightLA teacher, Robert Lurye.  It was a truly transformative experience.  The crowd was massive – estimated at around 30,000, but it felt much larger.  The racial makeup reflected that of our city; it was a joyful and powerful coming together of all races.  When a long, strong chant of "BLACK LIVES MATTER! BLACK LIVES MATTER!" erupted, I closed my eyes and allowed it to soak into my body.  There was a bit of healing of countless small wounds in that moment.
While marching, I experienced an outpouring of love, determination, anger, joy, and unexpected acts of kindness.  It was a celebration of Black lives, LGBTQ+ Black lives, and LGBTQ+ lives, as well as a repudiation of those that try to destroy them.  The energy and engagement of so many people who are not directly impacted by anti-Black racism gives me hope that together we can make strides towards dismantling systemic racism.  Together, we can seize the momentum of this moment and act skillfully and wisely.  Use your voice however you can.
Former Attorney General Eric Holder's description of the moral arc might be less inspiring, but may be more realistic.  He said "The arc bends toward justice, but it only bends toward justice because people pull it towards justice. It doesn't happen on its own."  
I'm grateful my intentional practice of mindfulness has created the space for me to be present and fully aware of this experience and its impact on my wellness.  May we all celebrate together on this Juneteenth holiday and continue to bend the moral arc towards justice and equity!