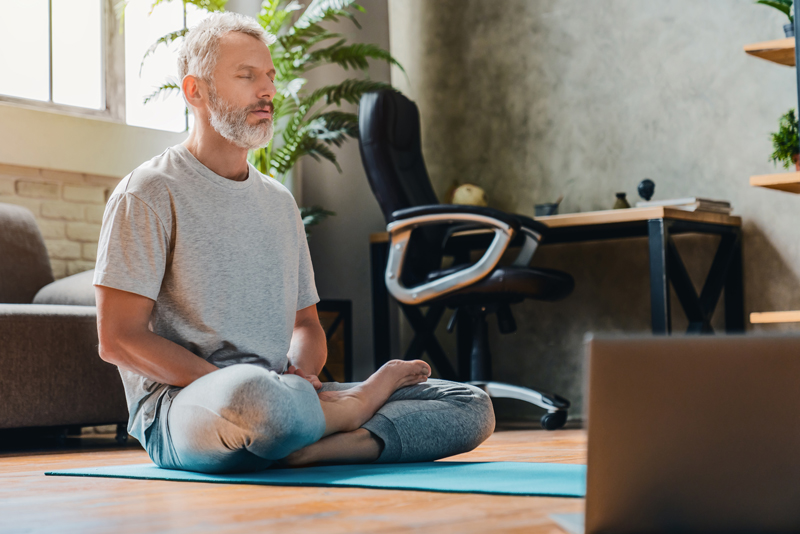 Three years ago this March, while people were confined and fearful due to the looming uncertainties of Covid, Beth Sternlieb began a daily community mediation group. Meant to last only a few weeks until things got back to normal, this gathering turned out to be so beneficial that it is still going strong today.
During these challenging years the morning community sitting group has been an uplifting way to begin our day and a refuge to many. I am privileged to be part of the morning community and to experience the benefits of daily practice firsthand. What can be so hard to do on our own is definitely more possible and enjoyable with the support of others.
I have found meditation and dharma instructions at the start of the day to be inspiring and nourishing. It provides a foundation to practice that builds day by day, allowing our own wisdom to unfold naturally. All of this happens in an atmosphere of acceptance and community support.
The practices offered cultivate awareness, relaxation of the body and mind, and an opening of the heart. It is indeed uplifting to sit together and then share the Buddha's teachings (we are now deepening our understanding of the Four Noble Truths) and then there's time for participants to ask questions or offer comments. There is also a time each Friday, if you choose, to break out into small groups and share with others.
Although I have been practicing for many years now, there is a freshness each morning, a new understanding that continues to grow. Each day of practice is truly a gift to ourselves and a benefit to others.
I hope you can join us some time, any Monday through Friday, as we "Zoom" together, gathering in our bathrobes, or on our way to work or daily activities. You can come just for the first half hour and meditate with gentle guidance and if time allows stay for the teaching and discussion that follow.
With a warm heart, Barbara Weiler, Facilitator, Insightla
| | |
| --- | --- |
| | Barbara Weiler, MA holds an MA in Educational Psychology and has had a long career at California State University where she was an adjunct professor of Education. She came to recognize Buddhist teachings about six years ago, from over 30 years of meditative practice in Christian Mysticism and Hindu traditions and is a trained InsightLA Meditation Facilitator. For the last few years she has been leading mindfulness meditation classes in Outreach Programs that assist low income and homeless residents. |
Want more posts like this delivered weekly to your inbox?
Subscribe to our newsletter for weekly blog posts, inspiration, classes and much more! Read this edition here!