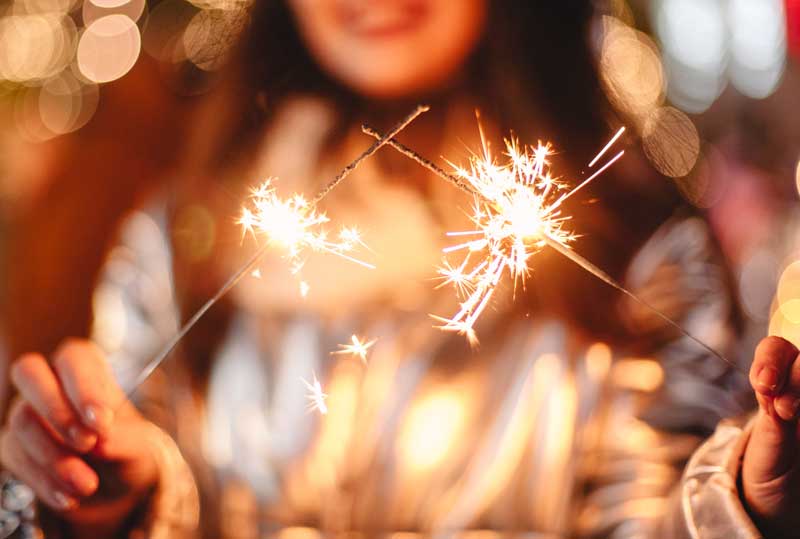 We made it (almost)! Certainly for some, 2022 can't leave fast enough and for others, it will be a year to remember fondly.
What was it for you?
The end of the year often comes with gatherings with family, friends, and co-workers. Sometimes these can be filled with joy and excitement and at other times can bring up stress and uncertainty that can be very challenging to navigate. Ideally, we can call on mindfulness practices at these times to help us stay balanced. However, with the unprecedented events of the last few years, staying centered has become more challenging for many.
If you have felt anxious or overwhelmed during this holiday season or at any time, you are not alone. An estimated 40 million Americans are affected by anxiety on a regular basis. Although the past few years have been exceedingly trying, a look back through history informs us that there will always be life struggles ahead of us. As the saying goes, there are ten thousand joys and ten thousand sorrows in every life, and at one time or another we will be touched by all of them.
Are there effective tools/methods out there that can help us navigate these challenges?
Yes! One is a wonderful evidence-based method developed by Judson Brewer, MD, PhD, a neuroscientist and psychiatrist at Brown University and a research affiliate at MIT. His lab found that simple mindfulness-based techniques can be highly effective in "disenchanting" anxiety and related habits that are born out of it. For example, these techniques were twice as effective as the gold standard smoking-cessation program from the American Lung Association to kick a nicotine habit.
The Unwinding Anxiety: Mindfulness-Based Habit Change course introduces mindfulness skills that hone your awareness and help change your relationship to anxiety and habits born of it. Many of our unskillful automatic reactions are the result of unexamined habits. This course teaches skills to shine a light on unwanted habits to see them clearly. In turn, we can shift to skillful responses instead of reaching outside ourselves for brief relief or striving with willpower. We know from our own practice that it's possible to tap into an inner wellspring of compassionate awareness to disenchant unwanted habits and shift to new behaviors that offer inner rewards.