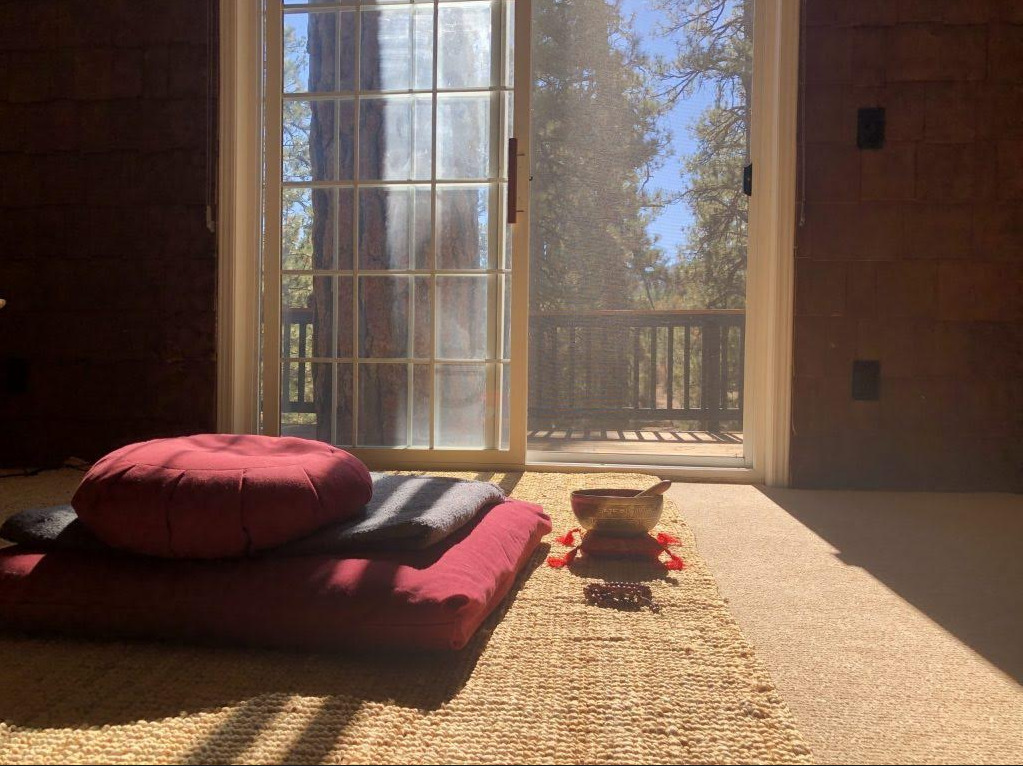 Retreat practice is the marrow of meditation. The precious privilege we sometimes have when the stars align and all the right causes and conditions of our intentions and efforts to go on retreat all seem to come to fruition.
Retreat practice for me, is deep medicine. It's the coveted time where I feel like I "finally" get to practice in the way which I intrinsically know best supports me and my practice. The moment I step into retreat, I feel the sweet relief of having this special time and refuge.
Here, I want to share some possible benefits of retreat practice, and extend some friendly coaxing to prioritize the precious privilege of practicing on retreat – consider making it part of your yearly meditation "plan" and intentions.
1 – Practicing in the Retreat Container
Where else but on retreat, is your practice COMPLETELY supported and taken care of? The creation of the retreat container is what makes retreat practice the deepening opportunity that it is. We relinquish our technology. This container of interdependence, true support, and non-harm is what creates the retreat container for EACH ONE of us to feel "safe-enough" to truly surrender into the practice.
2 – Taking Refuge
Often at the beginning of a retreat there is a chance to take refuge in the Buddha, dharma and sangha, individually and collectively. To me, it's a radical choice to let go into the Buddha's ancient wisdom, into the journey of my own heart and mind in meditation and TO EXPLORE what it means to do that, together.
3 – Nothing Between Us and Our Practice, But Ourselves
One of the things you may discover YOU LOVE the most about being on retreat is all the surface layer distractions, diversions, and blocks between YOU and being in direct communion with your practice are removed. By practicing noble silence YOU have the opportunity to turn your attention inwards in a way that really allows you to meet your own experience straight from the heart without the influence of the usual external factors.
I really want to encourage you to try a retreat if you haven't yet. It is a TRUE vehicle for deepening YOUR meditation practice. You will discover that a retreat allows you to taste the marrow of meditation. It is a KEY ingredient on your meditation path.