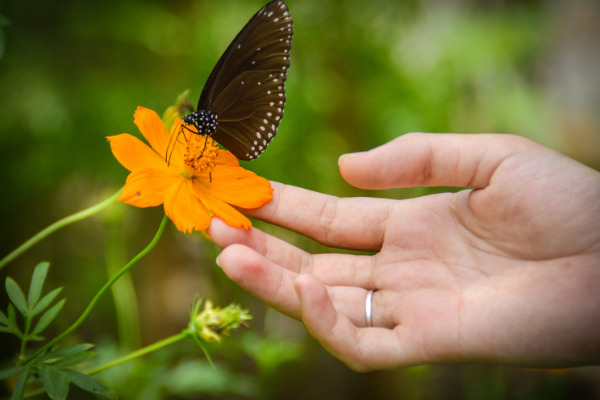 Many Buddhist practitioners and meditators are familiar with the practice of Lovingkindness, or "Mettā." In the Mettā Sutta, the teaching from which Lovingkindness practice arises, the Buddha lays the foundation for developing kindness and contentment, first within ourselves and then by extending good wishes to all other beings. Traditional Lovingkindess meditation has been a central part of my spiritual practice for many years.
About seven years ago I had a very difficult life experience and found myself in great spiritual and emotional need. My mindfulness and Lovingkindess practices, along with my counselor and the many personal and Dharma friends I had developed over the years, were very supportive. But I nevertheless continued to suffer with physical, emotional, and mental activations. I understood compassion as something I might extend to others, but I was unaware how to provide it for myself. Fortunately, a Mindful Self-Compassion class I took in the following months was deeply healing for me and instructive regarding the root of my suffering.
In this MSC class I learned practices to meet the very real pain of my experience with a more compassionate attitude. As the program emphasizes – "When kindness meets suffering and stays kind, that's compassion." I also came to understand that much of my suffering was resulting from my reactions to the difficulties in my life. These reverberations regularly involved mental ruminations and projections based in old stories and memories – often rooted in fear, self-criticism, self-judgment, and shame. The MSC program provided resources to soften reactivity to difficult experiences and relationships and to strengthen wholesome mind states like self-appreciation, gratitude, and equanimity.
I was inspired by this class to complete training to teach Mindful Self-Compassion, which I have now been doing in a variety of settings for over six years. If you are interested in discovering a kindness toward yourself that remains kind in the face of suffering and supports the beneficial resources you already have within, please join me and my co-teacher Suzanne Smith in our upcoming Short Course in Mindful Self-Compassion.