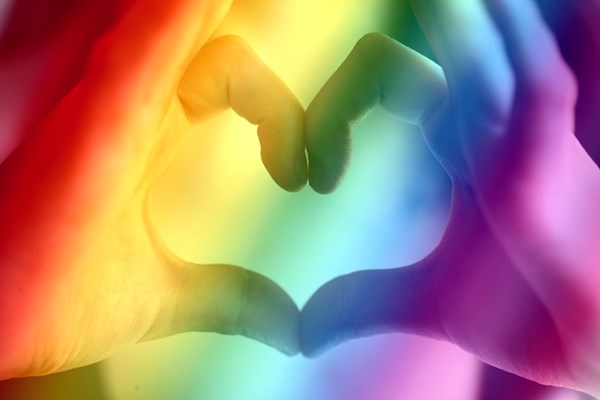 June is Pride month, pride can be defined as consciousness of one's own dignity… 
In the LGBTQueer+ affinity group, you are invited to share your stories, the joys and sorrows of coming out – being accepted or sometimes rejected by family and finding the loving support of chosen family and community. At the group, all are welcome, no matter where you come from, what you look like, your economic situation, your gender identity, who you love, or your education level. In the words of Thich Nhat Hanh, we cultivate the ideas of "inter-be" and "inter-are." 
Meetings start with a welcome, community guidelines, and an invitation to say hello, share a few mood words. Next we practice mindful movement and seated meditation and then invite sharing based on a prompt or a short talk by the facilitator. What unfolds is like the blossoming of a lotus that grows out of the mud below. We listen deeply to each others' stories, learning how pain and sorrow can transform into joy and liberation, and knowing that wounds can still exist.  
As each meeting progresses, it becomes clear that "inter-being" is present as participants practice together and share what's on their hearts and minds. There are stories of questioning, coming out for the first time, the liberating experience of transitioning, the pain and fear of harassment, loneliness, HIV/AIDS, civil rights struggles, victories, marginalization, freedom to marry, the joy of parenting, the challenges of being young or old, and the loss of partners and friends. These are stories about facing hindrances and liberation to be our authentic selves; confronting the timeless forces of greed, hate and delusion, and sharing practices that cultivate generosity, love and wisdom.
Our special June Pride meeting began with the song "We Are Family," followed by a guided meditation inspired by an acronym for the word Pride: Pause, Relax, Investigate, Discern, Embody!  We warmly invite those of you who identify as LGBTQueer+ to join us for our 2nd Sunday monthly meeting to connect and "Interbe"!
May we rise like lotuses from the mud.