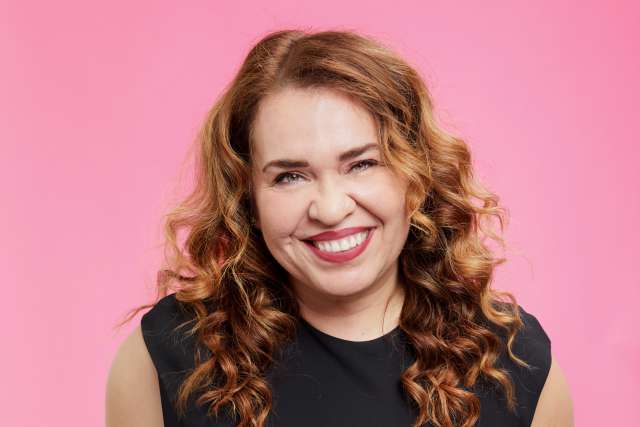 For National Stress Awareness Month, InsightLA just wants to let you know that we are here for you. Take time for you, slow down, breathe, go outside and meditate. This week we present an Interview with Erica Lubliner, Director of UCLA Spanish Speaking Psychosocial Clinic- read more below!
May you please state your name, career field and title?
Erica Lubliner, MD, Psychiatry, Director, UCLA Spanish Speaking Psychosocial Clinic
What has inspired you to pursue this profession?
I wanted to address the unseen barriers to achieving good health and well-being. Mental health was so critical and was unaddressed in primary care settings. I wanted to be a leader with impact and I came to see that becoming a psychiatrist would allow me to help on a grander scale.
As a mental health professional, what is the most common thing you hear from people living with mental health conditions?
I see many patients that are trapped by anxiety and fearful of making change. They do not feel empowered or able to overcome their fear.
What has inspired you to bring mindfulness to your patients and colleagues?
It was my personal experience with mindfulness. I had the privilege of taking an InsightLA MBSR class with Trudy Goodman and Dr. Christiane Wolf at a time when I needed guidance, which really was about connecting to my inner guidance. I found mindfulness so empowering that I wanted to share it with everyone. I've introduced mindfulness to many PreMed students, medical students, and patients.
Why is it important to support the monolingual Spanish speaking community with mindfulness?
Mindfulness is not culturally supported or learned in Latino culture. We have a lot of words for idleness in our culture. We are taught to move, work and be careful, not to slow down. In addition, given the trauma in our community, closing your eyes and sitting with our thoughts, can be frightening and triggering. We need to be reminded to be present.
Can you tell us something to inspire the monolingual Spanish speaking community to attend mindfulness classes?
Aprendan con la ayuda de Rosamaria y su equipo a estar presente. Les cambiara su vida.
Would you like to share something about your Latino heritage?
I'm half Mexican and half Jewish.
Is there anything else you'd like to share?
A big thank you to Trudy and Christiane for being my guides early on in my mindfulness journey. Another huge gracias to Dr. Bill Resnick and Rosamaria Segura! Thank you!
InsightLA offers numerous Mindfulness-Based Stress Reduction (MBSR) classes and retreats at all hours and days of the week, including a special Soothing Sound Bath with Loving Kindness Meditation on Sunday, April 30, 2023 from 2:00 PM – 4:00 PM PT.
---
Want more posts like this delivered weekly to your inbox?
Subscribe to our newsletter for weekly blog posts, inspiration, classes and much more!
---