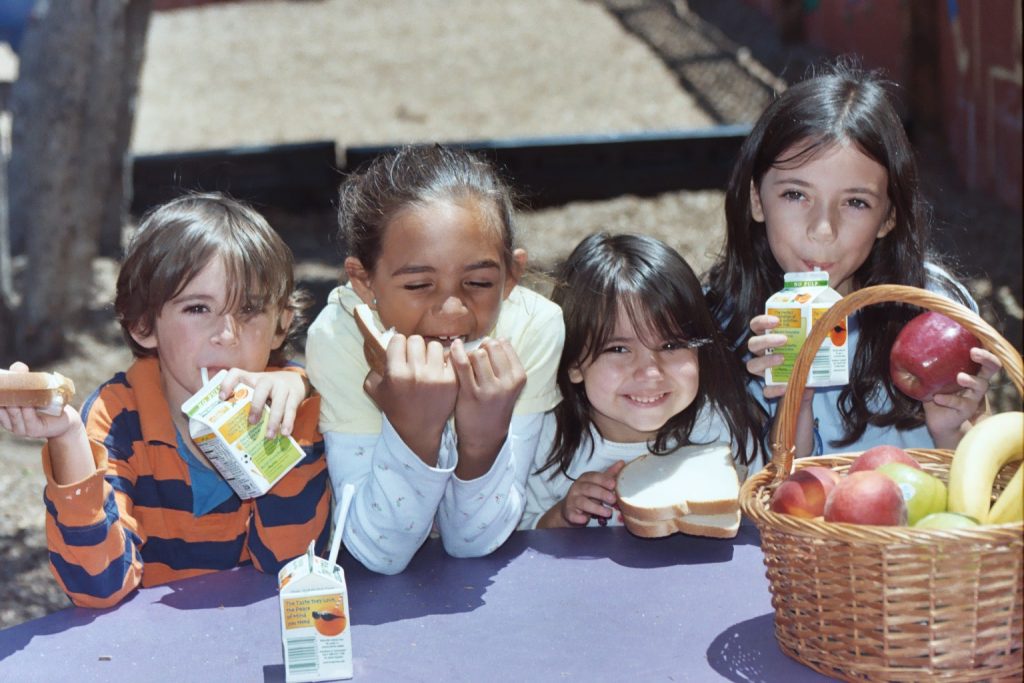 Darin McFadyen
In the West, meditation is mostly practiced and taught by relatively well-to-do people who are not often exposed to the struggle that many Americans are going through every day. Approximately 38 million Americans live in poverty which makes accruing the basic needs of daily life extremely problematic. This includes choosing between feeding children and paying the rent. It includes children going to school without eating which leads to a lessened ability to focus, mood swings, and non-optimal behaviors. The compounding of these negative outcomes ultimately leads back into the cycle of poverty, Food Insecurity, and a profound reduction in opportunity to thrive.
So how does this knowledge affect us in the light of our meditation practice, as meditators, teachers, and as a community?  Is generosity toward those closest to us enough? Can we stretch and extend our practice of compassion, generosity and intentionally and open up to the larger body of humankind that may have greater need than we do on a daily basis? Clearly folk living with the challenges of poverty on a daily basis have great need of the kindness and compassion that we cultivate in our meditation practice too, but how can we effectively tackle an issue of such astonishing scale?
Firstly, we can open our hearts and be willing to understand the problem in a deeper way. To make efforts to understand the reality on the ground for people who live in this place of unrelenting challenge.
If you are like me, perhaps you don't have a clear picture of what Food Insecurity looks like in a person's life. Here are some of the facts that will help us understand what Food Insecurity really means.
The Westside Food Bank helped us understand what Food Insecurity means and how and where it appears. 
What is Food Insecurity?
When you are food insecure, it means that you don't have reliable access to adequate nutritious food, or lack the resources to purchase it. A family is also considered food insecure when its members live in hunger. Hunger exists on a spectrum from not having enough to eat through to fear of starvation.
Who does Food Insecurity affect? 
There is no single face of food insecurity. The need for food assistance varies among children, seniors, college students, people with disabilities, veterans, the working poor, people experiencing homelessness, and others. But all of them share very real needs that impinge on their ability to lead lives where they can be healthy in the most basic of ways, let alone reach their full potential as many of us consider our basic right.   
What is the Effect of Food Insecurity?
People who experience food insecurity can go days, weeks, months, or even years without giving their bodies enough of the foods and nutrients essential to live healthy lives. The results are far-reaching on both their mental and physical well-being. For children in particular, food insecurity has devastating effects. Hunger weakens immune systems and stunts child development, making it difficult for a child to learn and thrive. The psychosocial implications are devastating and the cumulative mental and emotional  impact is typically not dealt with as psychological services are most likely unaffordable to a person suffering from Food Insecurity. 
How is Food Insecurity experienced? 
Food insecurity is often episodic and cyclical. People may require food assistance a single time, for a few months, or on a more regular basis. People who face food insecurity must choose between buying food and their families' warmth, or even their ability to be housed. Most low-income households in the Westside Food Bank service area spend close to 70% of their income on housing, with little left to pay for utilities, childcare, transportation, food, medical care, and other basic needs.
Do Food Insecure Households get help anywhere else?
Food insecurity often goes hand in hand with housing insecurity, meaning many of the people that the Westside Food Bank's member agencies serve are close to or already experiencing homelessness. Many food insecure households do not qualify for federal nutrition assistance programs. Eligibility for CalFresh, California's food stamps (SNAP) program, is based on a nationwide standard that does not take into account the extremely high cost of living in Los Angeles County.
And most importantly, how can we help as individuals, teachers, and as a community? 
Food assistance sets off a positive ripple effect on the well-being of individuals and the communities in which they live.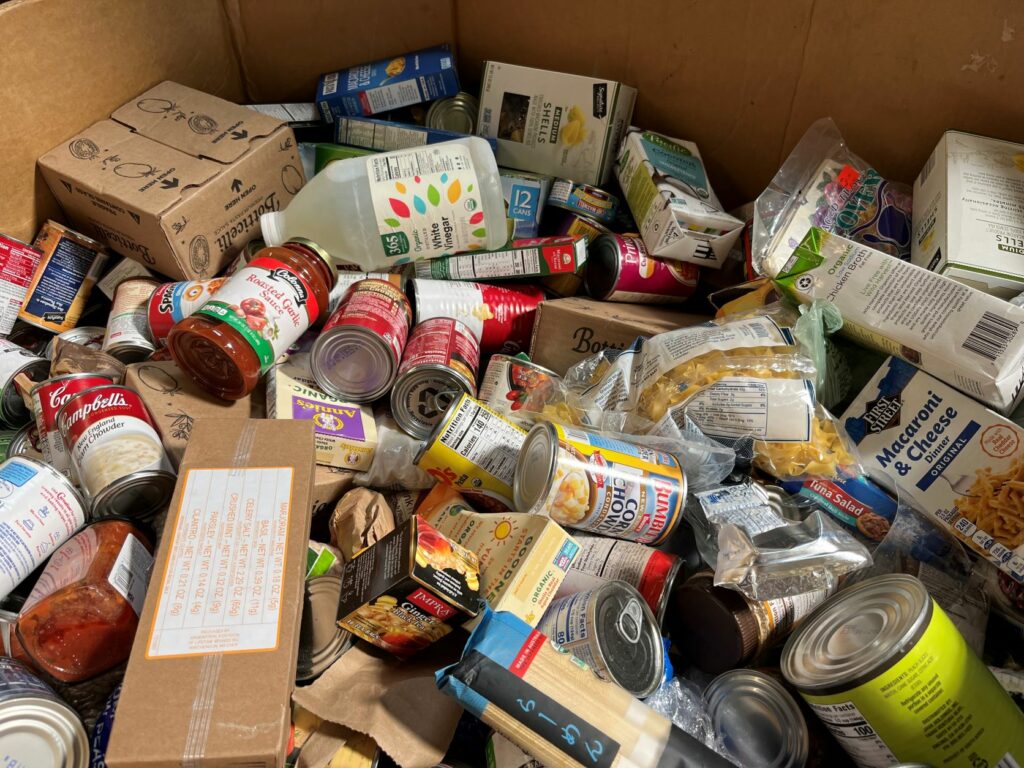 To help make a positive impact on food Insecurity, InsightLA is running a food bank Initiative, and it offers our community the opportunity to support the Westside Food Bank directly as students and teachers come and go from class. (Much of the information you are reading here comes from Westside Food Bank's website).
It's very simple to participate: When you come to any In-Person class at Benedict Canyon and/or Culver City you can bring canned or bottled food and dry goods that are still within the use-by date. Bring as much or as little as you like – every can or bottle helps and no donation is too small. Put your donations in the large red Food Bank Bucket. That's it!  
The items that you donate are collated and delivered to the food bank at regular intervals and InsightLA.  We will keep a tally of items donated and let you all know how much we've donated as a community over time.
The beautiful thing is that it requires very little effort on any one person's part but the cumulative effect for people who are suffering from Food Insecurity is huge!​ ​It's a great opportunity for us all to practice compassion and generosity by helping provide people who are hungry with a basic human need that we have the luxury of taking for granted. 
Please join us in taking our practice of generosity into the world and supporting our common quest to end Food Insecurity. Thank you for being a part of this wonderful initiative!
If you feel so compelled you can also donate at: wsfb.org/donatenow/​​​​​​-  With every dollar you donate, Westside Food Bank is able to provide five more pounds of food for people experiencing food insecurity while working to help improve the overall food safety network! 
---
Want more posts like this delivered weekly to your inbox? 
Subscribe to our newsletter for weekly blog posts, inspiration, classes and much more!
---