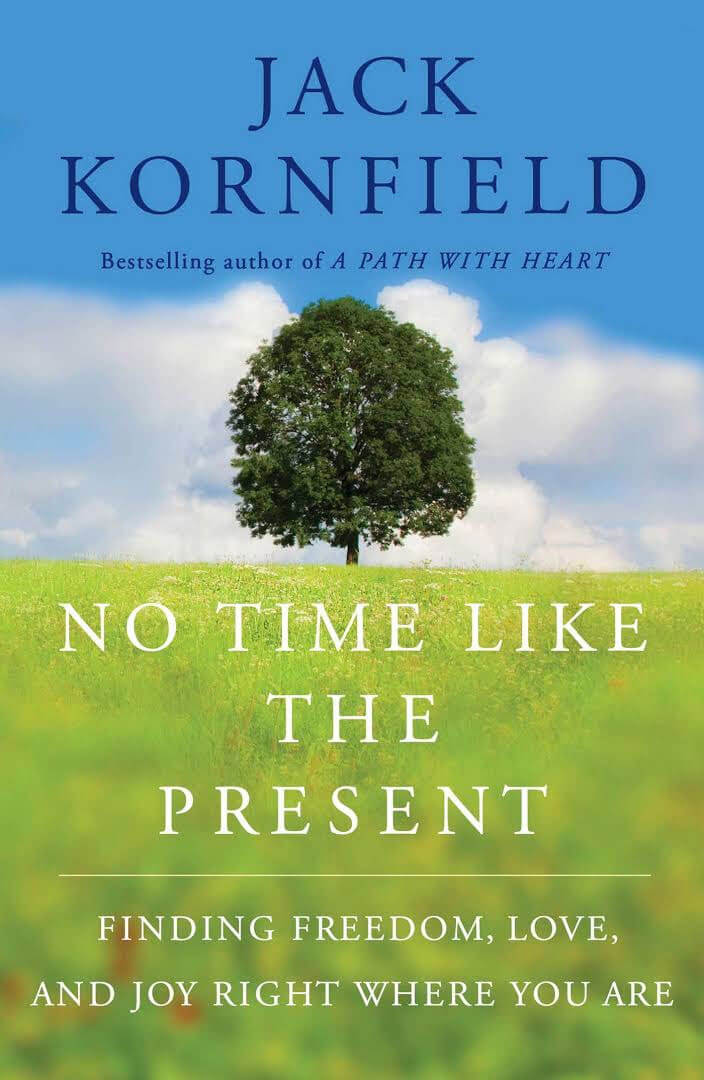 Dear friends,
This is from the introduction to my new book, No Time Like The Present:
"…After more than forty years teaching mindfulness and compassion, the most important message I can offer is this: You don't have to wait to be free. You don't need to postpone being happy.
When Nelson Mandela walked out of Robben Island prison after twenty-seven years of incarceration, he did so with such dignity, magnanimity, and forgiveness that his spirit inspired the world. Like Mandela, you can be free and dignified wherever you find yourself. Freedom is not reserved for exceptional people. No one can imprison your spirit.
When your boss calls and you feel fear or anxiety, when someone in your family is in conflict or duress, when you feel overwhelmed by the growing problems of the world, you have choices. You can be bound and constricted or you can use this difficulty to open and discover how to respond wisely in this unfolding journey. Sometimes life gives us ease, sometimes it is challenging and painful. Sometimes the whole society around you is in upheaval. Whatever your circumstances, you can take a breath, soften your gaze, and remember that courage and freedom are within, waiting to awaken, and to offer to others. Even under the direst conditions, freedom of spirit is available. Freedom of spirit is mysterious, magnificent, and simple. We are free and able to love in this life—no matter what."
Metta,
Jack