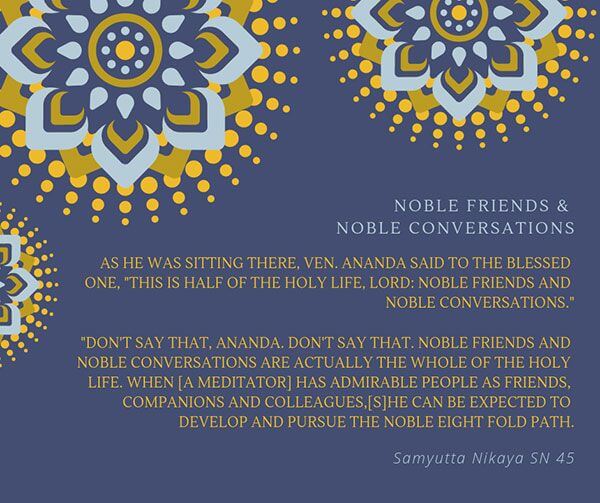 "Noble friends and noble conversations" are mentioned often in the suttas of the Buddha's teachings, as supports for practice, and as the antidote to every obstacle on the path to freedom. Where are these "noble friends to be found?
A sitting group is a great place to start!
Sitting groups require no registration, and are offered on a donation basis. You can come every week, or you can drop in whenever you can. Many people find that when they sit with a group, the group energy allows them to sit longer with less resistance than when sitting alone at home. It's easier to meditate when your friends are meditating too; a sitting group is a great place to make "noble friends" – fellow travelers on the path of liberation, exploring ways that the teachings can be applied to the day-to-day issues that come up in our lives. Speaking the truth from the heart and listening deeply with compassion – these are noble conversations.
InsightLA has sitting groups on every day of the week, at locations all over town. Some are for everyone, some are affinity groups for specific populations. You can find them all listed HERE, over 30 of them!
I've been leading the Thursday night sitting group for eight years. In that time, we've walked each other through marriages, divorces, births, deaths, surgeries, tragedies and triumphs. In addition to a guided meditation, talk and discussion, we offer opportunities to get to know one another. We now meet in the big room at the Unitarian Church on 18th and Arizona. We make a special effort to welcome new people.
With warmth,
Diana